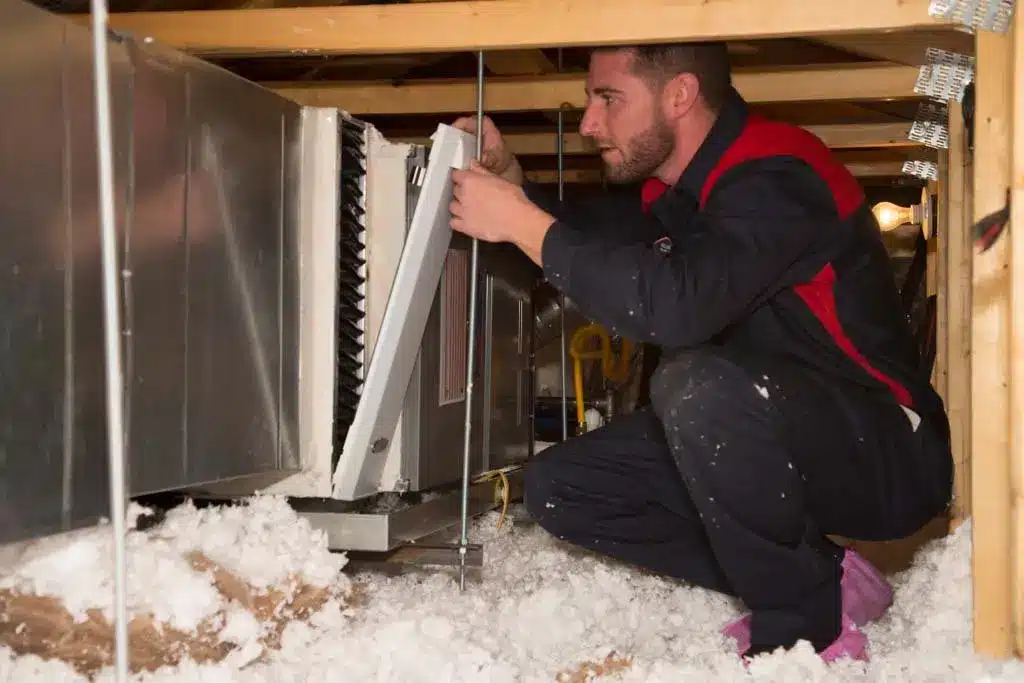 Why Duct Cleaning Might be Right For Your Benson, AZ Home
If you have a forced-air air conditioning system like a traditional central AC system or a heat pump, then you have a series of ducts running throughout your home's ceilings or under the floors. These ducts carry all of the cooled and heated air throughout your home—which is a huge responsibility. Making sure that your ducts are working well should be a top priority for every homeowner. That's why we've put together this quick explanation of why Benson AZ duct cleaning services could be a good idea for your home.
Give us a call here at Goettl Good Guys if you need any kind of duct services.
Why You Need Benson AZ Duct Cleaning Services
As your air conditioning system operates, it will pull in outdoor air that it cools and circulates through your home. That air can have a number of different contaminants in it including dust, pollen, insect droppings and others. Also, your indoor air can be equally as contaminated with dust, smoke, and pet dander. These contaminants can build up in your ducts and then get continually circulated into your home's air supply. This could reduce the comfort in your home, especially for people who suffer from allergies and asthma, and it could also cause more dust to build up in your home as well. Getting duct cleaning in your home is a great way to increase comfort and also increase the efficiency of your air conditioning system as these contaminants can cause resistance against the air moving through the ducts.
How is Benson AZ Duct Cleaning Done?
While it is possible to clean out the registers in each of your rooms, this won't do anything for the contaminants that are trapped in the many feet of ductwork throughout your entire home. In order to remove those contaminants, your air conditioning technicians will cut holes into your ductwork and attach powerful vacuums so that the farthest corners of your ducts can be cleaned. This is the only way for homeowners to be able to clean out their ducts properly.
If you're having any issues with your home's indoor air quality, call the Benson AZ duct cleaning professionals at Goettl Good Guys.
Testimonials
What Our Customers Say About Us