What we offer
Our Services
Trusted Air Conditioning Services in San Antonio
During those hot San Antonio months, don't get stuck with a broken air conditioning unit!
Expert San Antonio Plumbing Service
When it comes to plumbing repairs, installations, or replacements in the San Antonio area, the Goettl team has seen and fixed it all!
Comprehensive Heating Services in San Antonio
Trust Goettl to keep your home warm during those cooler San Antonio days. We offer a full range of heating services, including: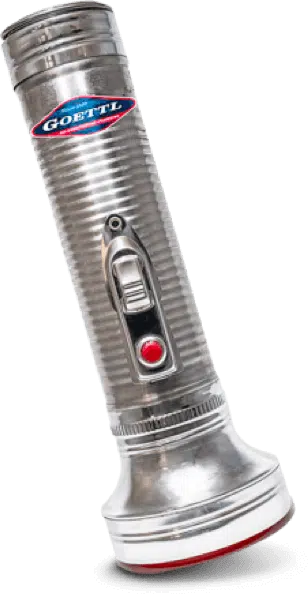 Our Story
It all started with a flashlight.
I was a ten-year-old boy holding a flashlight for my Dad while he worked on an air conditioner for a customer. His name was Duncan Goodrich. He didn't talk much. But there's a certain kind of magic that happens when a son holds a flashlight for his father. I held it steady and quiet and Dad talked to me while he worked.
Why Choose Us
We Do Things The Right Way, Not The Easy Way
At Goettl, we believe in doing things the right way.
About Our Location
San Antonio, TX
Since 1939, we've delivered expert results that are always 100% backed by our mission to do things the right way, not the easy way.®
7847 Fortune Drive,
San Antonio, TX 78250
Service Areas
Castle Hills, China Grove, Adkins, Saint, Hedwig, Elmendorf, Losoya, Somerset, Von Ormy, Leon Valley, Grey Forest, Converse, Universal City, Timberwood Park, Boerne, Helotes, Cibolo, Schertz, New Braunfels, Lytle, Lacoste, Catroville, Rio Madina, Mico, Spring Branch, Canyon Lake, McQueeny, Seguin, Stockdale, Floresville, and more!
Testimonials
What Our Customers Say About Us
Our Benefits Program
Sadie Has A Nose For Quality
Sadie Certified Technicians maintain the comfort of your home. A Sadie Guard Dog Protection plan ensures the well being of your home environment with two Rejuvenations, a whole home flood inspection and water heater flush a year plus free drain clearing and more.
HVAC Benefits
Seasonal heating and cooling safety inspections and preventative tune-ups
2-Year Parts Warranty on repairs
10% on HVAC repairs
And more!
Plumbing Benefits
Annual flood prevention inspection
Camera inspection of main sewer line
10% discount on plumbing repairs
And more!