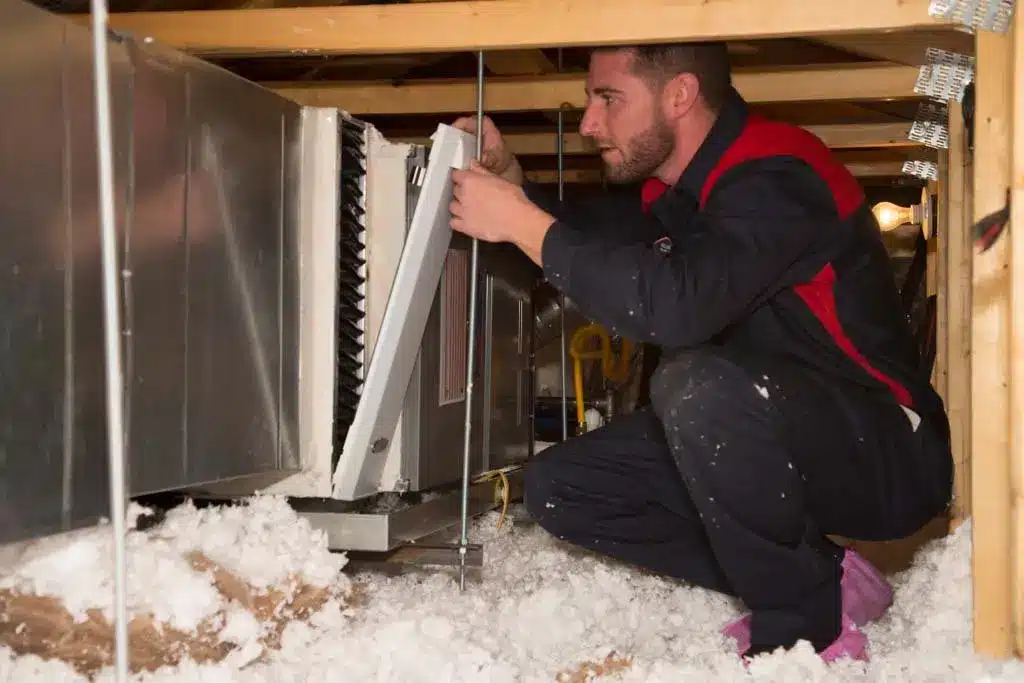 Ways to Tell That You Need Professional Duct Sealing in Marana
The integrity of the air ducts in your house is vital to maintaining an efficient and effective air conditioner and heater. If you have ducts with breaks, holes, or leaks across them, or spots with poor joints and loose connections, it will place extra strain on the heater/AC and reduce comfort in your home. Duct leaks will also have a negative effect on the quality of your indoor air. To solve these problems, you need to call for professional air duct sealers who can close up the leaks in the ductwork and restore its airtightness.
Since ducts are mostly hidden from sight, you'll need guidelines for how to tell that they may have leaks. Below we'll list some of the common signs that can warn about breaches in your home's ductwork (and which may also point to other problems in your HVAC system). If you notice any of these signs, call Goettl Good Guys Air Conditioning and ask about our duct sealing for Marana, AZ homes. We are available 24/7 whenever you need quality service for your home comfort.
Warning signs of leaky ducts
Unusual smells from the vents: When ductwork develops breaks or holes, dust and other debris will start to enter the ventilation system. Because ducts run through closed-off areas of a house, you will often notice a musty taint to the air coming from the vents. If dust starts to enter the heater or air conditioner, you may notice an acrid smell.
Changes in air temperature or humidity: Air leaks will cause heat to escape or enter the ducts, depending on the outside temperature. This will lead to a drop in heating or cooling capability. It will also lead to an increase in humidity from the moister outside air. If your HVAC system is struggling to reach the temperature you desire, and you feel muggy air in some of the rooms, you may have damaged ducts.
Rise in utility bills: Leaks will force an air conditioner and heater to work harder to compensate for the loss of air pressure, and you will consequently see a jump in your utility bills that you can't otherwise explain. Although other HVAC troubles could account for this problem, you will still need a professional to investigate and find the source.
Do not hesitate when it comes to investigating any of these above signs. You are not only risking higher bills and an HVAC system rapidly wearing down, but you are risking a dramatic and unhealthy drop in indoor air quality.
If duct sealing in Marana, AZ will solve the problem, you can count on our skilled team to handle it.
Call on Goettl Good Guys Air Conditioning, any time of the day or night, when you need professional assistance for your heating, air conditioning, or ventilation system.
Testimonials
What Our Customers Say About Us