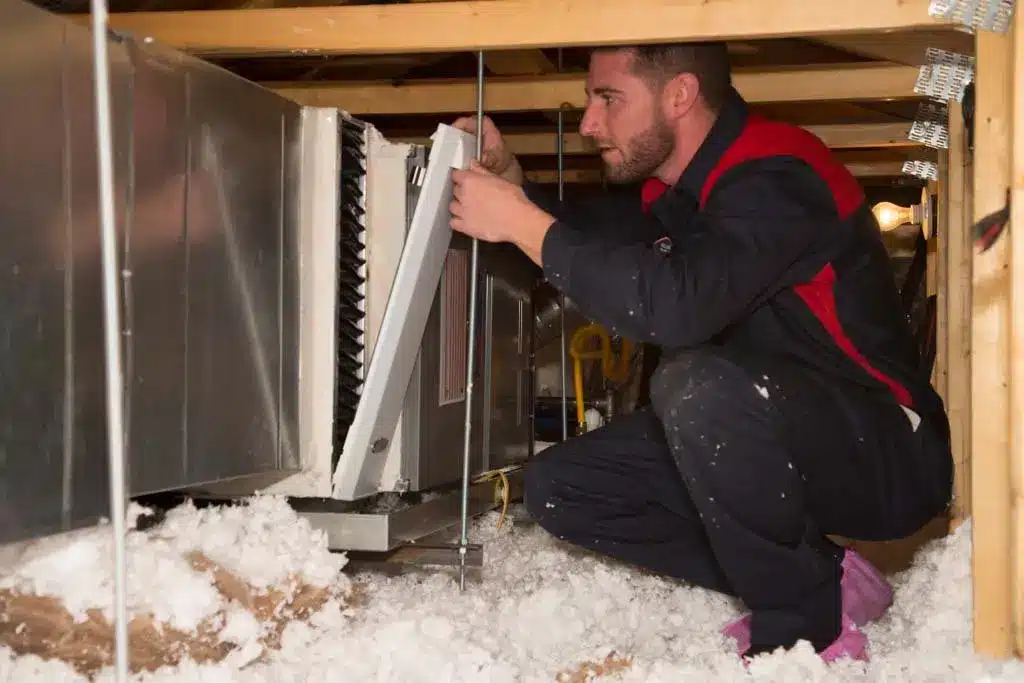 Tempe Duct Cleaning FAQ: How Is Duct Cleaning Done?
You probably don't spend much time thinking about the condition of your ductwork, but the ducts in your home play a critical role in your home's comfort and in the efficiency of your air conditioning system. When our customers hear about duct cleaning, they often ask us about how it is actually done. We wanted to put together a quick explanation of how our technicians do it.
At Goettl Good Guys, we offer fast and good quality services for you Tempe duct cleaning needs.
Duct Cleaning: The Basics
For the do-it-yourselfers out there, one of the best things for you to do is to vacuum out the registers in your home's ceilings or floors. This is a great maintenance task that homeowners can do to help increase their home's comfort levels. However, in order to get complete and thorough duct cleaning, you will need the services of a Tempe duct cleaning company.
The first thing that our technicians will do is gather a basic overview of your home's duct system. Once that is complete, they will cut several large holes into the sides of your ducts and attach our high-powered commercial vacuums. This will allow them to clean out the deepest recesses of your home's duct system.
After the vacuums have removed as much of the contaminants in your ducts as they can, our specialists will seal up the holes that they cut to make sure that they don't leak or reduce the efficiency of your home's AC system.
Benefits of Regular Maintenance by Tempe Duct Cleaning Experts
Another question that we often get asked by our customers is if duct cleaning is really necessary. Check out below a couple of the benefits to having your home's ductwork cleaned on a regular basis.
Increased comfort – The EPA estimates the poor air quality is one of the top 5 leading threats to respiratory health. By cleaning out your ducts you could be able to remove many contaminants from your home's air supply.
Improved efficiency – Depending on what type of contaminants are in your home's ducts and the amount that is in there, you could be able to improve the operation of your home's AC system. By removing any blockages that are in your ducts, you will allow the air to flow through more easily.
If you need duct cleaning, just call the Tempe duct cleaning experts at Goettl Good Guys today.
Testimonials
What Our Customers Say About Us