Curent Promotions
Season of Savings
5-Star
Air Conditioning System
$2,200 off
Stay cool this summer with Goettl's limited-time offer. We guarantee Picture Perfect Installation of a 5-Star system for optimal performance and energy efficiency throughout your home.
Offer ends 9/30/23
What we offer
Our Services
Dealing with a damaged or broken air conditioning unit is never fun—especially in the Southern California heat.
Comprehensive Heating Services in Lake Forest
Finding yourself without heat in the middle of winter is never a fun experience. Our thorough heating repair, maintenance, and installation services are the perfect solution to any damage you may have.
About Our Location
Lake Forest, CA
We know how important it is to have a fully functioning HVAC system that you can count on, which is why our team of certified technicians are here to help service your Lake Forest home for any heating or cooling need.
We've been the Southwest and Southern California's trusted air conditioning and heating repair company since 1939. Our long-standing experience provides us with expert knowledge and cutting-edge tools to handle various emergency problems. From start to finish, we ensure you're in the loop the entire time, giving you options and services that match your budget and availability.
We do things the right way, not the easy way.®
25652 Commercentre Dr., Lake Forest, CA 92630
Service Areas
Adelanto, Anaheim, Apple Valley, Fontana, Fullerton, Garden Grove, Hesperia, Huntington Beach, Irvine, Laguna Beach, Lake Forest, Long Beach, Mission Viejo, Norwalk, Ontario, Orange, Rancho Cucamonga, Riverside, San Bernardino, San Gabriel Valley, Santa Ana, Victorville, and more!
Testimonials
What Our Customers Say About Us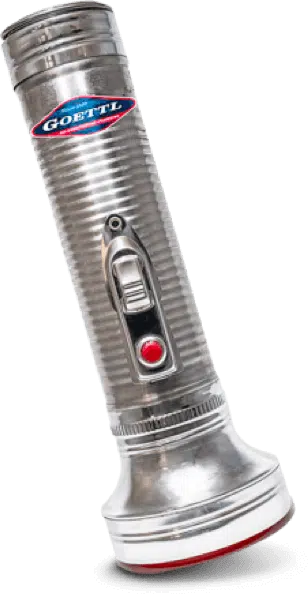 Our Story
It all started with a flashlight.
I was a ten-year-old boy holding a flashlight for my Dad while he worked on an air conditioner for a customer. His name was Duncan Goodrich. He didn't talk much. But there's a certain kind of magic that happens when a son holds a flashlight for his father. I held it steady and quiet and Dad talked to me while he worked.
Why Choose Us
We Do Things The Right Way, Not The Easy Way.®