Phoenix Air Conditioning Services
Our professional and caring AC technicians work directly with you to find solutions that fit your home and budget. For over 80 years, we've been keeping Phoenix homes cool, safe, and comfortable with our efficient, trustworthy services.
Hours: 24/7
Local Air Conditioning Services in Phoenix, AZ  
At Goettl, we believe in affordable and reliable air conditioning repair services without compromising your comfort. As a Phoenix-based HVAC company, we are experts in handling the intense Arizona heat. Our comprehensive AC repair services not only fix your system but also prevent future issues.

As Phoenix residents, we go the extra mile to provide our community with clean, comfortable air. From Cave Creek to Chandler, our comprehensive air conditioning services cover the historic city we call home.
New Air Conditioning Installation  
Ready to invest in a new AC unit for your home or business? Our expert technicians offer comprehensive installation services, taking care of everything from evaluation to routine maintenance.

At Goettl, we aim to provide you with confidence through expert AC installation done right the first time. Focus on what matters most and leave the rest to us

Learn more about our air conditioning installation service.
 Air Conditioning Replacement Services
Beat the heat with a new AC unit! In Phoenix, where temperatures run high, AC unit replacements every 10-15 years are common. At Goettl, our experienced team can help with this transition, providing efficient and timely AC replacement services that will elevate your home's comfort.

Expect prompt service and regular updates on your replacement unit, along with personalized solutions tailored to your home's unique needs. With cutting-edge technology and top-of-the-line AC units, our technicians ensure your peace of mind all year round.
Air Conditioning Maintenance 
At Goettl, we prioritize preventive maintenance, offering specialized services to spot issues before they escalate. Introducing Rejuuuvenation®—our exclusive service that helps homeowners and property managers avoid AC breakdown hassles and costs.

Our exclusive Rejuuuvenation® service goes beyond basic maintenance. Through six critical steps, our Sadie Certified® technicians identify potential concerns. They restore your AC to factory specs and conduct a thorough evaluation, including: Duct Connection Inspections, Refrigerant Level Checks, Air Filtration Evaluations, Electrical Connection Checks, Accurate Airflow Assurance, and Exterior Condenser Coil Cleaning.

With over 80 years of experience in air conditioning and heating, we've learned a lot about keeping AC units at their best. It all begins with proper maintenance care.
24/7 Emergency AC Service  
Reliable Service 24/7

Sudden AC breakdowns are tough, especially in Phoenix's intense heat. At Goettl, our emergency AC service is designed to swiftly bring you back to comfort. Our Phoenix team is available 24/7, ensuring quick, comprehensive assistance for your AC unit.

As Southwest's favorite home comfort experts, we treat you like family, delivering exceptional customer service and AC repairs anytime, anywhere.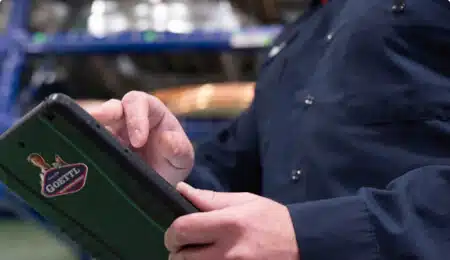 Goettl's Exclusive Rejuuuvenation® for Phoenix, AZ
Our Goettl Rejuuuvenation® is more than your basic tune-up! We perform a number of safety and service inspections, plus six critical checks to help identify any issues before they become serious problems.
Contact the Experts at Goettl Today
Phoenix's Trusted Air Conditioning Company Since 1939
Trust the experts at Goettl for complete AC services you can count on. When it comes to conquering Phoenix heat, we're your dependable partner, offering top-tier AC solutions without temporary fixes or empty pledges. Transparency is our way, always.
Our professional AC technicians collaborate directly with you for each service, ensuring solutions that leave you satisfied. Let us handle the finicky AC repairs, replacements, and installations while you get back to enjoying life at home.