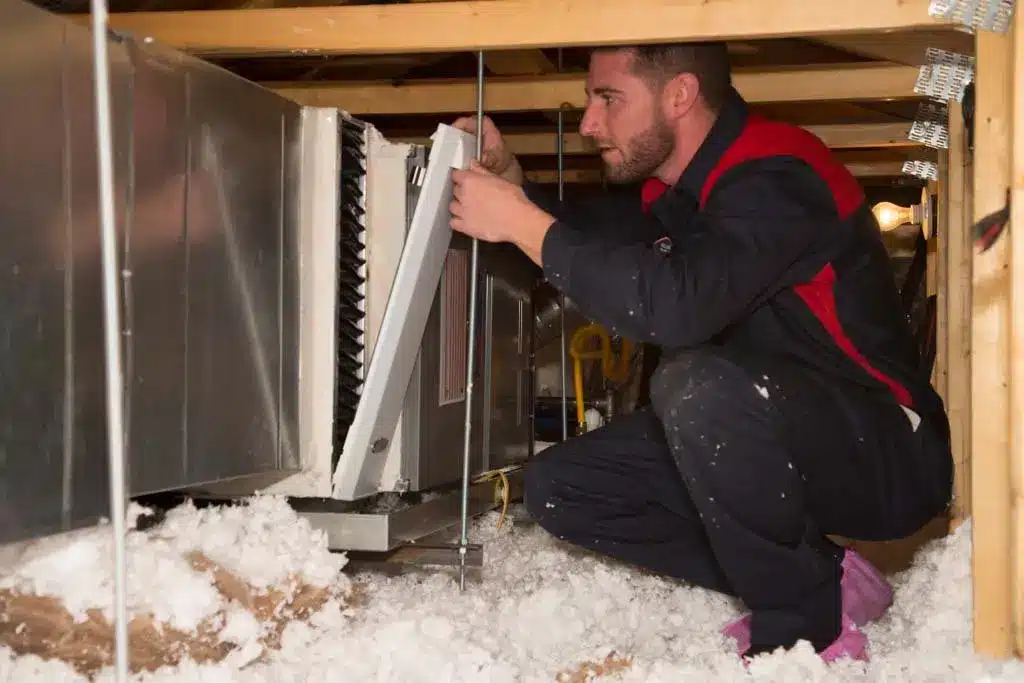 Why Cool My Home Sans Ductwork?
Your air conditioner is going to play a major role throughout much of the year here in Tucson, AZ. Living in a climate where temperatures soar as much as they do in ours, you need to know not only that your AC is of a high quality design and build, but also that it suits your cooling needs and usage habits well. to ensure that this is the case, you will need the guidance that only trained home cooling professionals can offer. That is why you should with our staff. We are more than happy to help you to explore your residential cooling options. One system well worth your consideration is the ductless mini split. Contact us today if you have any questions regarding ductless cooling.
How Does Ductless Air Conditioning Work?
A ductless air conditioner shares a few things in common with traditional split central systems. An outdoor unit is used, and refrigerant facilitates the heat transfer process. Heat is removed from the air in your home, and that heat is vented outdoors. However, rather than redistributing cooled air throughout the house via a complex system of air ducts, ductless mini splits utilize individual, wall-mounted blowers to fill your home with cooled air. Typically, an outdoor unit can accommodate up to four of these blowers, which are installed in different areas of the home. Each is controlled independently of the others with its own thermostat, and a simple conduit connects the indoor and outdoor components.
Why Choose a Ductless AC?
There are many reasons as to why you may choose to use a ductless air conditioner in your home. First of all, the installation is a lot less of a hassle, as you won't have to have air ducts installed. This elimination of ductwork also eliminates the risk of air leaks in those ducts, helping you to cool your home more efficiently and effectively. Plus, ductless mini splits use heat pump technology, meaning that you can both heat and cool your home with one convenient system. Additionally, zone controlled heating and cooling is as simple as setting different temperatures at the different thermostats. If you think that ductless cooling – and heating – is right for you, just give us a call to schedule service.
Testimonials
What Our Customers Say About Us