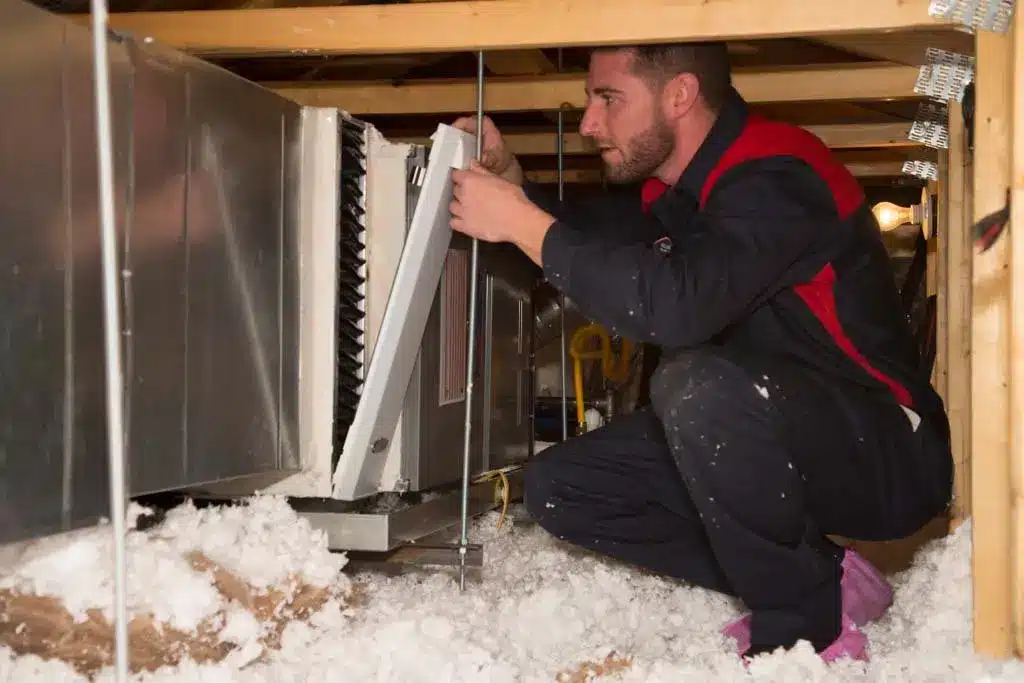 Never Neglect the Services That Your Ductwork Needs
When you use a ducted forced air distribution system in order to deliver heated and cooled air throughout your home, you put an enormous amount of faith in your air ducts. After all, it is through these air ducts that all of the air that you pay to both heat and cool must travel. That is why you must take whatever steps are necessary in order to keep your ductwork in great working condition. To do so, just dial our number. The Goodyear duct services technicians here at Goettl Good Guys Air Conditioning are here to help. Whatever sort of ductwork services you may need, count on our air duct service technicians to get them done with the quality of workmanship that the job demands.
One of the duct services that our team has to offer is professional duct cleaning. While not every home is necessarily going to require or benefit from duct cleaning, is it is a service that is of great value in certain situations. When dust, dirt, and other pollutants are allowed to build up within the ductwork of a home, for any reason, those air ducts can then distribute the pollutants throughout the entire house. Needless to say, this can really do some damage in terms of indoor air quality. By using special tools and vacuums, our technicians can see to it that your ductwork is thoroughly and effectively cleaned.
Leaky ductwork is one of the most common ways in which pollutants make their way into air ducts. It is also one of the major contributors to inefficiency and high heating and cooling costs. These leaks can be tough to pinpoint, though, because most of your air ducts are hidden from view. Professional duct testing allows for a trained professional to assess the condition of your air ducts, pinpointing trouble spots by using the information gathered. If your air ducts are leaking, we can complete quality duct sealing services as well. This is not something that you can hope to accomplish with a flashlight, your toolbox, and a roll of duct tape. Skip the ineffective, DIY service attempts, and let our duct service technicians get the job done right.
We specialize in duct services throughout the Goodyear area. When you work with us, you can count on getting the very best performance that your air ducts have to offer.
If you have any concerns at all about your air ducts, just let a member of the Goettl Good Guys Air Conditioning team know today.
Testimonials
What Our Customers Say About Us