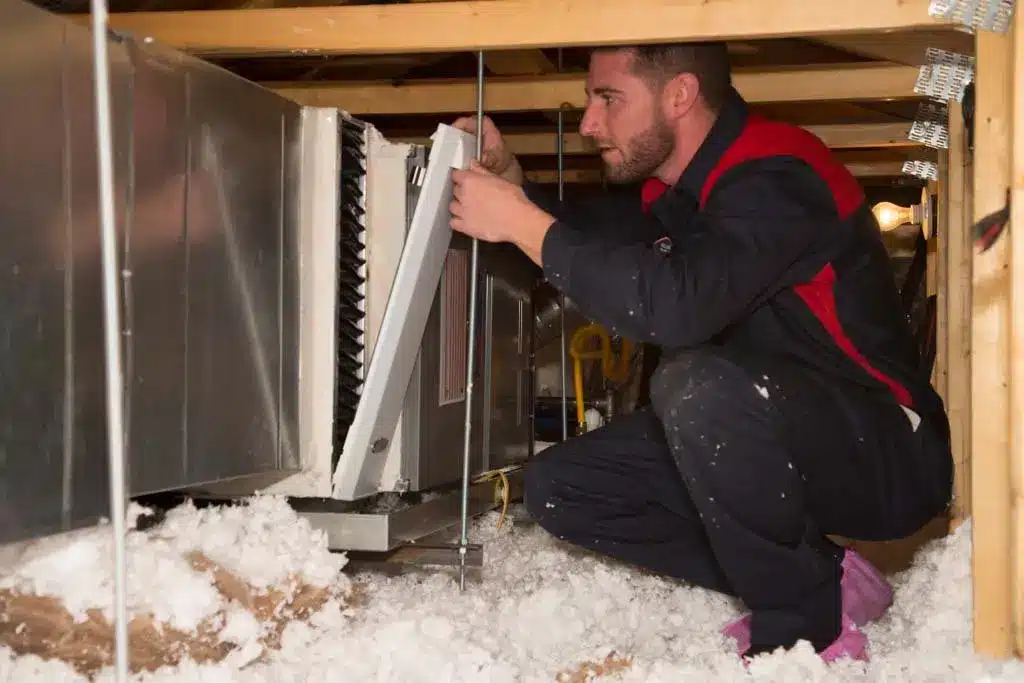 How Duct Cleaning Benefits Your HVAC System
Duct cleaning is a service you should schedule every two or three years (and in some cases, every year) to make certain that the air passages that are connected to your heating and cooling system remain clear of obstructions from accumulation of dirt, dust, dander, carpet/furniture fibers, and other pollutants. Duct cleaning is a job for specialists who use professional equipment to change the pressure within your ventilation system so to effectively remove the most amount of contamination in a short amount of time.
When it's time to schedule your duct cleaning in Catalina, AZ or the surrounding areas, call on the experience of the indoor air quality team at Goettl Good Guys Air Conditioning, and we'll help you schedule the work as soon as possible. And if you have doubts about whether you need duct cleaning, you can also give us a call and we will look over your ductwork.
Clean ducts = a better HVAC system
The ductwork in your home is part of your HVAC system (it's the "V," which stands for "ventilation"). Keeping those ducts clean means a more effective, efficient system in general. Here are two of the ways that maintaining clean ducts benefits all of your heating, ventilation, and air conditioning:
Lower heating and cooling bills: Living in Southern Arizona means using your air conditioning… a lot. Even during the winter, you can expect to keep cooled air blowing through the ductwork. And you'll need the heater on now and then too. But if the air that goes through the ducts has to deal with friction from thick layers of dust, dirt, lint, and other contamination, it will make the AC and heater work much harder. The dirtier the ducts become, the more energy-efficiency the system will lose, and you will experience higher bills. Dirt-filled ducts will also lead to the air filters quickly developing clogs and cutting down airflow into the heater and AC cabinet. Duct cleaning will help keep your comfort bills down to their lowest possible.
System damage: Dirt inside a heater or air conditioner will cause the internal components to start to wear down faster. Motors will work with additional friction, leading to burnout; coils will begin to ice over; and burners will have trouble starting. You will end up not only with an inefficient comfort system, but one that will require extra repairs to keep it operating.
Call for professional duct cleaning today
Duct cleaning is an all-around good idea, since it keeps your home cleaner, benefits you air quality, and is generally better for your HVAC system.
Make sure you rely on the best team for air duct cleaning in Catalina, AZ as you can find: call on Goettl Good Guys Air Conditioning today.
Testimonials
What Our Customers Say About Us