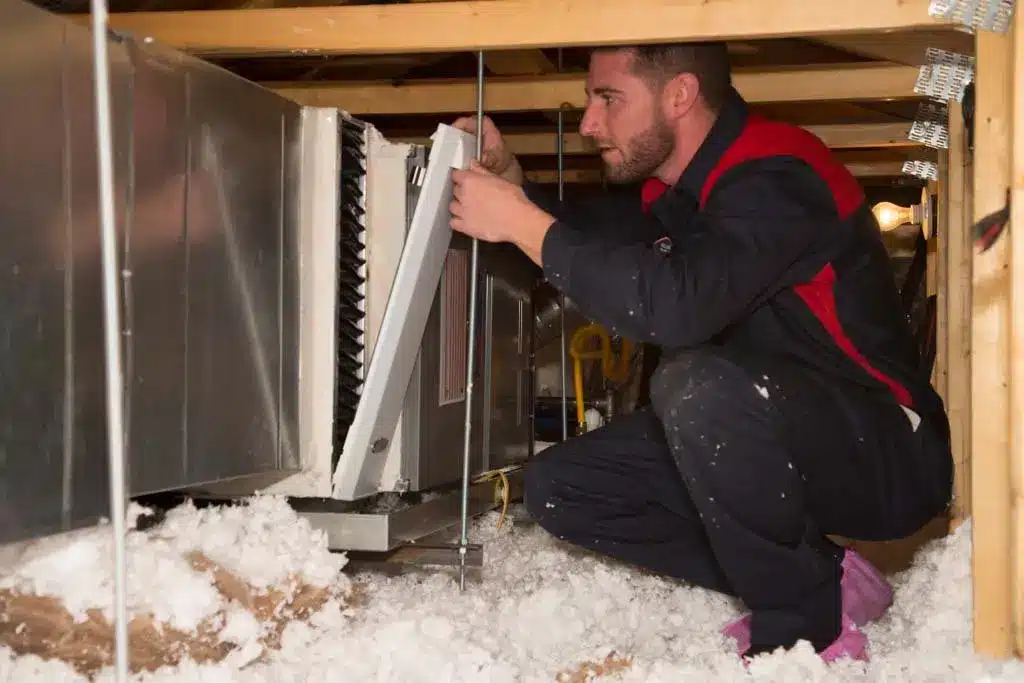 3 Good Reasons to Call for Duct Cleaning
The ducts in your home are like the circulatory system of your home's air conditioning and heating systems. If your ducts are clogged with debris and contaminants it can have serious consequences for your home's comfort and efficiency. Goettl Good Guys is proud to offer duct cleaning in Mesa, AZ and we wanted to share some of the benefits to getting your ducts regularly cleaned. Read on below and then give us a call if you have any questions or if you're interested in scheduling duct cleaning services for your home today.
3 Reasons to Call for Duct Cleaning in Mesa, AZ
Check out a few of the reasons why you should consider calling for duct cleaning in Mesa, AZ.
Improved air quality – The average person spends about 90% of our time indoors which means that if you're home's air is full of pollutants it can cause some issues for your respiratory health. Your ductwork is one of the places where contaminants like dust, pollen, pet dander, insect droppings, cleaning fumes, smoke and gas fuel can gather. By cleaning them out on a regular basis you could remove them from circulation and improve the quality of air that you breathe in your home.
Increased efficiency – In some cases, the build-up of contaminants in your ducts can get so bad that it will restrict the flow of air through your system which will reduce its efficiency. By cleaning out those contaminants you could improve the efficiency of your system.
Protect Your AC equipment – If your home's air is filled with contaminants those can start to accumulate throughout your air conditioning system and collect on important parts like the fan motor and evaporator coils. If those components get dirty it can have a negative effect on the operation of your equipment. Dirty coils can cause a reduction of efficiency and cooling and a dirty fan motor can cause it to break down and require repair.
If you've never had your ducts cleaned or if you suspect that your home suffers from poor indoor air quality call the experts at Goettl Good Guys for duct cleaning in Mesa, AZ.
Testimonials
What Our Customers Say About Us