San Diego Air Conditioning Services
Whether you need AC maintenance, repair, replacement, or new installation, our comprehensive services in San Diego have you covered to stay cool and comfortable in your residence.
Hours: 24/7
Professional Air Conditioning Services in San Diego, CA  
At Goettl, our local San Diego team is your go-to for reliable air conditioning repair. Southern California residents know the value of a functioning AC, and we're here to provide quick and efficient service every time.
For over 80 years, we've been delivering on our promise of comfortable, clean air for every home. Whether you need AC maintenance, repair, replacement, or new installation, our comprehensive services have you covered to stay cool and confident all year round.
New Air Conditioning Installation  
Elevate your home's comfort with a brand-new AC unit. Our team handles the entire process from start to finish, freeing you to enjoy the fresh, cool air in your home.

From evaluation to installation and ongoing maintenance, our teams do things the right way, not the easy way.® Our dedicated approach ensures you receive the same level of expert care we'd offer to our own families. Our goal is to give you peace of mind and confidence in your home's efficiency by providing precise AC installation services right from the start.

Learn more about our air conditioning installation service.
 Air Conditioning Replacement Services
In scorching San Diego summers, temperatures often soar above 100 degrees, making a broken AC a major concern. That's where our swift and effective air conditioning replacement services come in, ensuring you get your cool air back quickly.

At Goettl, we prioritize doing things right the first time. Our caring HVAC technicians collaborate directly with you, offering tailored options and solutions. With advanced technology and top-tier AC units, we ensure you're getting the most out of your unit.
Air Conditioning Maintenance 
At Goettl, we set our sights higher, going beyond the standard AC tune-up or basic repair service with our AC maintenance service.

We proudly offer a six-step AC Rejuuuvenation® service that guarantees a full mechanical check, electrical inspection, and comprehensive cleaning to extend the life of your unit. Including:
Moving parts lubrication, Thermostat setting inspection, Electrical connection cleaning and tightening, Drainage assembly inspection for condensation, Comprehensive refrigerant level check, Blower clean and adjustment, Voltage test, System control check , and more!
24/7 Emergency AC Service  
Reliable Service 24/7

Being Southern California residents, we get the hassle of sudden AC problems. That's why our San Diego team offers 24/7 emergency air conditioning services you can rely on.

We quickly assess your system and begin repairs anytime, day or night. With us, you're not alone. Our commitment is to provide you with the comfort and peace of mind you deserve. As San Diego's top home comfort solution providers, we treat our customers like family, ensuring the same care we'd give to our own loved ones!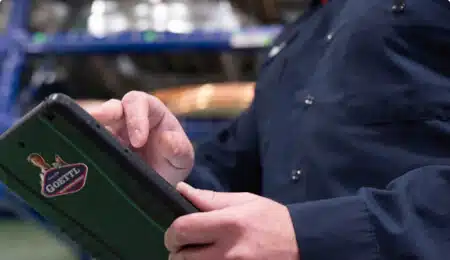 Goettl's Exclusive Rejuuuvenation® for San Diego
Our Goettl Rejuuuvenation® is more than your basic tune-up! We perform a number of safety and service inspections, plus six critical checks to help identify any issues before they become serious problems.
Contact the Experts at Goettl Today
San Diego's Trusted Air Conditioning Company Since 1939
Rely on Goettl's professionals to handle your AC system for your home—the real deal, no quick fixes or empty pledges. What you see is what you get!
Our AC experts collaborate with you on every service, big or small, offering solutions you'll be confident about. Leave the fickle AC repairs to us and reclaim the comfort and joy you deserve at home.
We do things the right way, not the easy way.®.