San Antonio Air Conditioning Services
Trust Goettl for dependable AC services with a family-oriented approach. As Texans, we understand the value of reliable air conditioning in hot San Antonio months.
Hours: 24/7
#1 Air Conditioning Services in San Antonio, TX  
Trust our San Antonio team to act quickly, ensuring your unit gets efficient, timely air conditioning repair services.
Trust our San Antonio team to act quickly, ensuring your unit gets efficient, timely air conditioning repair services. With over 80 years of experience, we're committed to delivering clean air for every home, just like we've always done.
New Air Conditioning Installation  
Ready for a new AC unit? Rely on Goettl's team for prompt, caring installation services.

From the evaluation to the installation and routine maintenance care, our teams do things the right way, not the easy way.® Our goal is to ensure your home's efficiency and longevity through expert air conditioning installation services..

Learn more about our air conditioning installation service.
 Air Conditioning Replacement Services
Get the AC replacement services you need, right in San Antonio! Whether you're upgrading or replacing, we've got you covered with prompt and exceptional air conditioning replacement services.

At Goettl, we're with you every step of the way. Our friendly HVAC technicians offer solutions that suit your entire household, using advanced tech and high-quality AC units to keep San Antonio cool year-round.
Air Conditioning Maintenance 
Looking for a service that gives you the best of everything when it comes to maintenance? When it comes to ensuring the longevity of your AC unit, there's truly nothing more comprehensive than a Rejuuuvenation!®

Our six-step Rejuuuvenation® service goes beyond your basic AC maintenance service, guaranteeing a full mechanical check, electrical inspection, and comprehensive cleaning to extend the life of your unit, including: Moving parts lubrication, Thermostat setting inspection, Electrical connection cleaning and tightening, Drainage assembly inspection for condensation, Comprehensive refrigerant level check, Blower clean and adjustment, Voltage test, System control check, and more!
24/7 Emergency AC Service  
Reliable Service 24/7

Don't suffer in the San Antonio heat without AC! Our local team is ready to help with emergency air conditioning services. Contact Goettl technicians now for quick and thorough assistance.

We know how crucial speedy repairs are, so we're available 24/7 to help you day or night. As Texas' preferred home comfort experts, we treat you like family, offering exceptional customer service and AC repairs anytime, anywhere..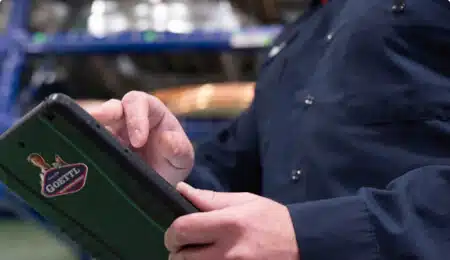 Goettl's Exclusive Rejuuuvenation® for San Antonio
Our Goettl Rejuuuvenation® is more than your basic tune-up! We perform a number of safety and service inspections, plus six critical checks to help identify any issues before they become serious problems.
Contact the Experts at Goettl Today
San Antonio's Trusted Air Conditioning Company Since 1939 
Trust Goettl's experts to maintain your AC unit and system effectively. Our team ensures quality with no shortcuts or empty assurances. What you see is what you get.
Our HVAC technicians collaborate directly with you, offering solutions for each service. Let us handle the tricky AC repairs while you enjoy your life and home as you deserve. We do things the right way, not the easy way.®