Lake Forest Air Conditioning Services
Trust Goettl's local AC technicians in Lake Forest to address all your AC needs, from maintenance and repairs to full installations and replacements.
Hours: 24/7
Comprehensive Air Conditioning Repair Services in Lake Forest, CA
At Goettl, we're dedicated to giving Lake Forest residents cool and lasting air, even during hot summers! With the enchanting Eucalyptus trees, Foothill Ranch, and Portola Hills, Lake Forest is truly a magical place. Don't let unexpected AC breakdowns dampen the experience!
Thankfully, Goettl's reliable local AC technicians in Lake Forest are here to address all your AC needs, from maintenance and repairs to full installations and replacements. For over 80 years, we've been committed to providing comfortable, clean air for every Lake Forest home through our comprehensive air conditioning repair services.
New Air Conditioning Installation  
A new home deserves a new air conditioning unit! And we've got just the expert team to help you take care of the entire process, start to finish. From the evaluation to the installation and routine maintenance care, we do things the right way, not the easy way.®

Our mission is to ensure your home's durability and efficiency. With expert AC installation done right the first time, we provide lasting confidence in your space.

Learn more about our air conditioning installation service.
 Air Conditioning Replacement Services
Discover all that Lake Forest has to offer without worrying that you'll come back to a sweltering home!

Whether you're looking to replace an older, less effective unit with the same model, or you're ready to upgrade to a unit with better features, we've got you covered with exceptional, timely AC replacement services that you can trust.
Air Conditioning Maintenance 
Goettl's Exclusive Rejuuuvenation®

Take care of your air conditioning unit like you'd take care of a new car. After all, it works hard all day every day to keep you cool, shouldn't it receive the same maintenance and care as your vehicle?

At Goettl, we proudly offer a six-step AC Rejuuuvenation® service that's more than your basic tune-up. Offered only by Goettl, an AC Rejuuuvenation® guarantees a full mechanical check, electrical inspection, and comprehensive cleaning to extend the life of your unit.  
24/7 Emergency AC Service  
Reliable Service 24/7

Being a Southern California resident, you need dependable air conditioning. That's why our Lake Forest Goettl team offers 24/7 emergency air conditioning services. We evaluate your system and initiate repairs promptly.  
 
Day or night, our team is available to assist with your AC service needs, restoring your comfort and security. As Lake Forest's trusted home comfort solution providers, we treat you like family, delivering exceptional customer service and AC repairs anytime, anywhere.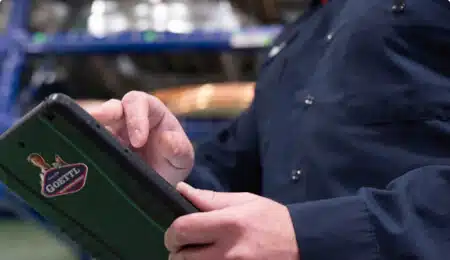 Goettl's Exclusive Rejuuuvenation® for Lake Forest
Our Goettl Rejuuuvenation® is more than your basic tune-up! We perform a number of safety and service inspections, plus six critical checks to help identify any issues before they become serious problems.
Contact the Experts at Goettl Today 
Lake Forest's Trusted Air Conditioning Company Since 1939
Trust the local Lake Forest Goettl AC team to take care of your HVAC needs the right way—no temporary fixes, no false promises. What you see is what you get with us. Our trustworthy AC technicians collaborate with you for every service, big or small, ensuring a solution that suits you. Let us handle the finicky AC repairs while you get back to enjoying your life and home as you deserve.