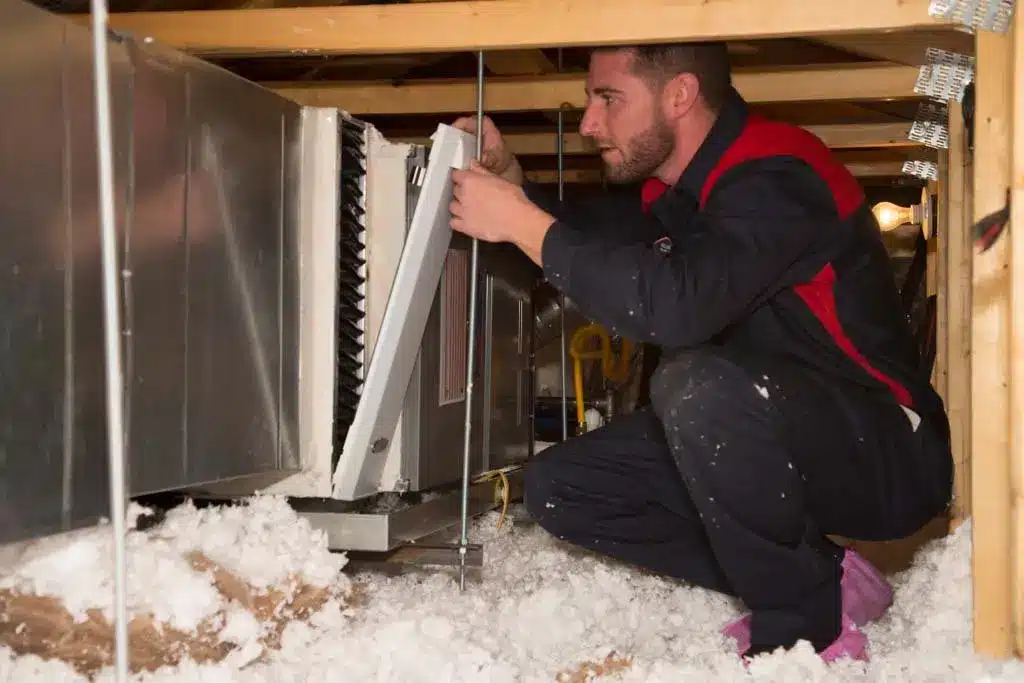 Some Services to Improve Home Energy Efficiency in Chandler, AZ
Are you looking to improve your energy efficiency this winter, but aren't sure what kinds of services and products can help? Here are some options to consider:
Insulation installation – good insulation makes your home both energy efficient and comfortable year-round; without good insulation, you risk having high energy bills, stressing your heating and cooling system(s) and being uncomfortable. By adding more insulation to your home, or ensuring that the right amount is installed correctly into a new one, you can achieve better energy efficiency and comfort for years to come.
Duct sealing – do you have a forced-air system and are seeing the signs of faulty ductwork? Faulty ductwork can account for up to 30% of your home's total air loss. This kind of air loss can significantly reduce your heating and cooling and drive up your monthly energy bills. Duct sealing can significantly reduce and/or eliminate the problems created by faulty ductwork, restoring a great deal of lost energy to your home.
Blower door testing – blower door testing is used by professional home energy auditors to determine the air tightness of your home. A blower door test allows the technician to pinpoint the exact areas of energy loss in your home, and create a plan to remediate the problems.
Upgrade your thermostat – are you still using a mercury-based dial thermostat, or even a slide thermostat? You may be missing out on potential savings. By upgrading to a digital, programmable or smart thermostat, you can have better control over your heating through precise temperature-setting and an ability to program (depending on which type of thermostat you choose).
Zone control system – a zone control system divides your home into separate zones that heat and cool independent of one another. This allows you to use only the amount of heating or cooling you need, and allows you to turn off heating and cooling to rooms or zones that are unused or unoccupied.
Annual maintenance – scheduling annual maintenance for your heating and cooling system(s) is one of the best ways to prevent repairs and increase energy efficiency. The full tune-up your system receives during a routine maintenance appointment allows the system to operate optimally.
As you can see, there are a number of available products and services that can increase your energy efficiency in Chandler. Interested in finding out more?
Contact Goettl Good Guys Air Conditioning and schedule an appointment with one of our experts today!
Testimonials
What Our Customers Say About Us