$1,500 off a 5-Star
Water Purity System
Quench your thirst for pure water! Get $1,500 off a reverse osmosis (RO) system for your entire home. Enjoy clean, safe, and refreshing water for less. Limited time offer, don't miss out!
Offer expires September 30!
Furnish & Install
5-Star Whole-Home Reverse Osmosis System
Not only do we have the necessary skills and expertise to install your system correctly, but we can also provide advice on the best system for your needs. Investing in the installation of your reverse osmosis system is essential for ensuring that your home's water is safe and free from pollutants.
Includes:
2k gpd (1.4 gpm) Reverse Osmosis Purification System
5 micron Pre-filtration Cartridge
UpFlow Carbon Filtration (Zero Waste)
Dual TDS Meter
Ozone Tank Disinfection System 200 ppm for Sanitizing Tank
Smart Delivery Pump Technology
Professional installation from Goettl
All permit and inspection fees
All labor and materials to complete the installation
All promotions, discounts and incentives
Refer to the "5-Star water purity system" when booking to receive promotion
Testimonials
What Our Customers Say About Us
The Goettl Way
Our Warranties
10-Year Manufacturer Parts Warranty
Lifetime Manufacturer Compressor Warranty
2-Year Goettl Labor
Warranty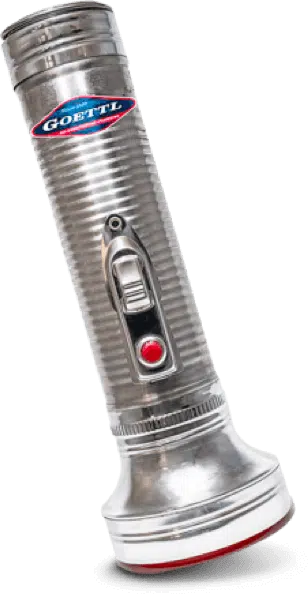 Our Story
It all started with a flashlight.
Our CEO, Ken Goodrich, was a 10-year-old boy holding a flashlight for his dad as he worked on an air conditioner for a customer. His father was an independent technician in Las Vegas who admired the longevity and quality of Goettl products. In 2013, Goodrich purchased Goettl Air Conditioning & Plumbing and has since expanded the company across Arizona, Nevada, Texas, and Southern California.
The goettl difference
We Do Things The Right Way, Not The Easy Way.®
Exclusions
Limited time offer. Valid only with qualifying systems. Restrictions may apply. Offer is subject to the availability of equipment and the location of installation. Not to be combined with any other offers, discounts, or previous purchases.
Drywall and/or stucco repair/pain
Repairs to re-circulation system, (if needed)
Membrane & Sediment Filter & Carbon Media