$1,000 off 5-Star
Tankless Water Heater

Save $1,000 on a 5-star tankless water heater for reliable, efficient hot water throughout your home. Trust the experts at Goettl for a Picture Perfect Installation® and to keep your system running smoothly all year long.
Offer expires September 30!
FREE in-home estimate with our Sadie Certified® plumbers
Upfront pricing: Know the cost before any work begins

Same-day service, same-day expert installations
Enjoy hot water and energy savings all year long

What's included in our
5-Star Water Heater Install

We assess your home's plumbing, hot water usage, and available space to determine the ideal tankless water heater size and type, ensuring efficient hot water while minimizing energy consumption.
What's Included
New premium tankless, gas water heater with an 96% energy efficiency factor
New valves, gas lines, and sediment trap
Install up to 10' of hot and cold water lines
Connect water, gas and temperature and pressure lines to new water heater
Install new vent through exterior wall to new water heater
Disconnect and dispose of old water heater
All permits and inspection fees
All labor and materials to complete the installation
All promotions, discounts and incentives
Refer to the "5 Star water heater" when booking to receive promotion
Testimonials
What Our Customers Say About Us
The Goettl Way
Our Warranties
25-Year Heat Exchanger Warranty
2-Year Labor Warranty from Goettl Plumbing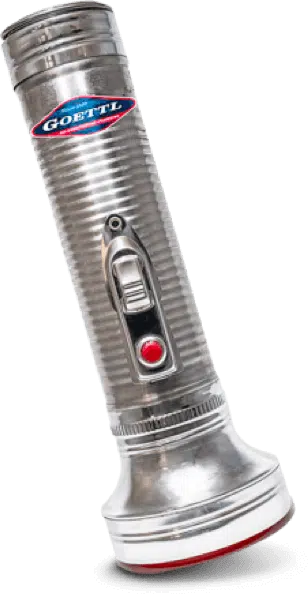 Our Story
It all started with a flashlight.
Our CEO, Ken Goodrich, was a 10-year-old boy holding a flashlight for his dad as he worked on an air conditioner for a customer. His father was an independent technician in Las Vegas who admired the longevity and quality of Goettl products. In 2013, Goodrich purchased Goettl Air Conditioning & Plumbing and has since expanded the company across Arizona, Nevada, Texas, and Southern California.
The goettl difference
We Do Things The Right Way, Not The Easy Way.®
Exclusions
Limited time offer. Valid only with qualifying systems. Restrictions may apply. Offer is subject to the availability of equipment and the location of installation. Not to be combined with any other offers, discounts, or previous purchases.
Drywall and/or stucco repair/pain
Installation of re-circulation system
Replacement of re-circulation pump if needed