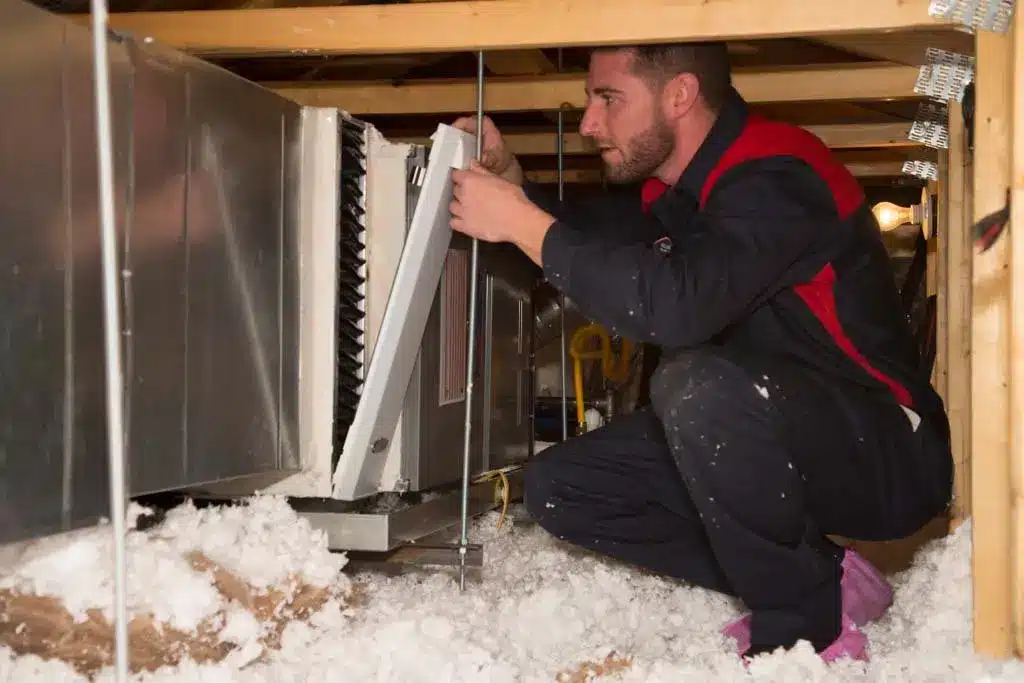 How Professionals Perform Duct Sealing
Air loss is one of the main problems you can encounter with ductwork. In fact, 30% of your total air loss can come from faulty ductwork. The best way to repair your ducts, and reduce air loss, is with professional duct sealing in Scottsdale. Working on ductwork can be arduous and complex, and it can be easy to miss troublesome cracks and holes. This is why it's important to use professionals for any ductwork repair, and why Goettl Good Guys Air Conditioning is the company to call.
How Are Ducts Sealed?
Here is an overview of how ductwork is sealed:
It's important the ducts are clean, so your technician will wipe the ductwork to make sure the surface is dry; this helps the sealant bond correctly.
The technician will use a product called mastic, a sticky, thick, fibrous sealant, in combination with a fiberglass or foil tape, to seal your ducts. Mastic has a cure time in which it becomes extremely hard, which is why it is used. Important note: never use duct tape to seal ducts. Duct tape, and any other tape, usually doesn't stick and will degrade quickly.
Using a stiff-bristled paintbrush, your technician will spread duct mastic across the seams, joints, holes and cracks of your ductwork. He/she will then lay the tape over the mastic, and apply another layer of mastic over the tape. This will continue wherever leaks are found.
Typically, your technician will work from the indoor unit to the furthest register in your home. This is because holes, leaks and gaps tend to appear closer to the indoor unit due to the higher air pressure in this area. Leaks also tend to be common close to the blower fan and where the ductwork emerges from your indoor unit.
Successfully Combat Air Loss with Professional Duct Sealing
Air loss can stress your air conditioner, push your energy bills up and decrease comfort levels; by decreasing your air loss, you can seriously reduce these problems. However, to ensure you are getting the most from your duct sealing, always use a trained professional. Ductwork can run through crawl spaces and attics, and cracks and holes can be difficult to find. Building on 7 decades of the Goettl brand, Goettl Good Guys Air Conditioning has been helping customers in Scottsdale with their air conditioning. Call us today and schedule an appointment with one of our technicians!
Testimonials
What Our Customers Say About Us