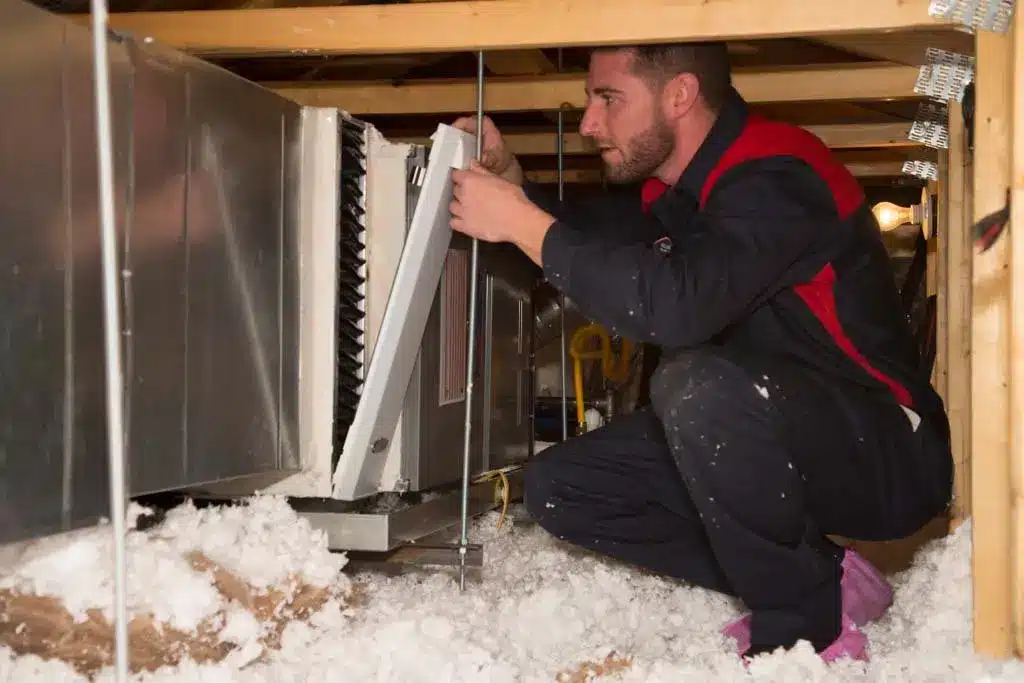 How Duct Cleaning Helps Your HVAC System
The ducts in your home serve an extremely important role in your HVAC system. Your furnace, heat pump, or air conditioner is responsible for producing the heating and cooling that you need, but without a functioning duct system in place it cannot properly distribute air to the home. One of the ways to keep your duct system in top shape is by scheduling regular duct cleaning.
The most notable benefit of professional duct cleaning is better air quality. The HVAC system uses the ducts to draw in air from a vent in your home and redistribute conditioned air throughout the house. Although an air filter helps to keep out some particles that may aggravate allergies and other respiratory issues, some particles may still pass through. These can cling to the ductwork, circulating through your home over and over again. But one of the added benefits is what it can do for your HVAC system. Professional duct cleaning can improve the state of your HVAC system and keep you from spending too much money later on.
Greater Efficiency: Duct cleaning can actually improve the efficiency of your unit. Although your HVAC system was efficient when you first purchased it, it has likely lost some efficiency over the years. Your unit must be in top shape in order to use as little energy as possible. And dirt in the ducts creates friction that may make it more difficult for air to travel to your home, inhibiting efficiency.
Fewer Repair Needs: When friction creates trouble for air distribution, it means your system will have to work harder to cool or heat your home. And if this is the case, parts may become worn down from all of the extra strain on the system, causing problems for major components such as the compressor or blower fan.
Detect Leaks: Finally, with duct cleaning, a technician may be able to tell you if there are leaks in your ductwork. Air leaks greatly reduce the efficiency of an HVAC system and may cause reduced performance. With duct cleaning, you may be able to schedule repairs before the problem worsens.
For thorough, quality duct cleaning with professional equipment in Scottsdale, call Goettl Good Guys Air Conditioning today!
Testimonials
What Our Customers Say About Us