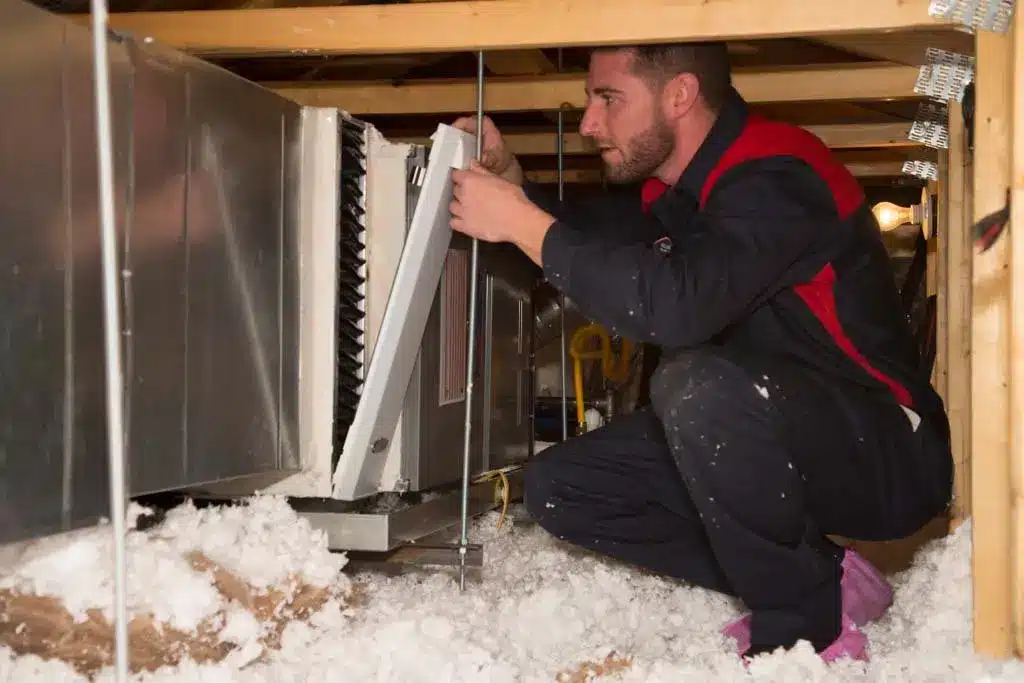 Benefits of Duct Cleaning in Green Valley, AZ
Do you have central air or a heat pump? If so, you know how heavily you depend upon the ductwork installed throughout your home. It needs to be kept clean and in good shape at all times in order for your cooling to be effective and efficient. But this is not so easy as mopping the kitchen floor or vacuuming the carpet. Ducts cannot be cleaned by conventional methods or tools. They require the tools and techniques of a Green Valley, AZ duct cleaning expert. If you're looking to maximize performance and efficiency as well as system lifespan, then call Goettl Good Guys today for professional duct cleaning in Green Valley today. We can make sure that you get the most out of your ducted cooling system.
Let's look at a few benefits of professional duct cleaning.
Energy efficiency. During the long hot summer in Arizona, you're probably looking for cost-effective ways to improve the energy efficiency of your cooling system. A duct cleaning service can help remove debris that is getting in the way of your cool air. Even small layers of dust can significantly reduce airflow, which makes your entire system work harder.
Cooling performance. Another consideration is the performance of your AC. You need to make sure that your cool air is delivered into your home effectively, without any resistance. But if your ducts are filled up with dust, pollen, and dander, then it can actually lead to substantial depletion of your cool air.

System longevity. Your ducts endure enough wear and tear as it is without the added inconvenience of debris accumulation. As with any part of your HVAC system, not only will such debris get in the way of your system's operational effectiveness, it may even affect its longevity. The installation of an entirely new ductwork system may at times be necessary, but with duct cleaning, you can make sure that your ducts last as long as possible.
Still unconvinced? Give Goettl Good Guys a call. We can take a look at your ducts and perform any additional tests to make sure that you're getting only the services you need.
We can ensure that your duct cleaning service in Green Valley, AZ runs smoothly.
Testimonials
What Our Customers Say About Us