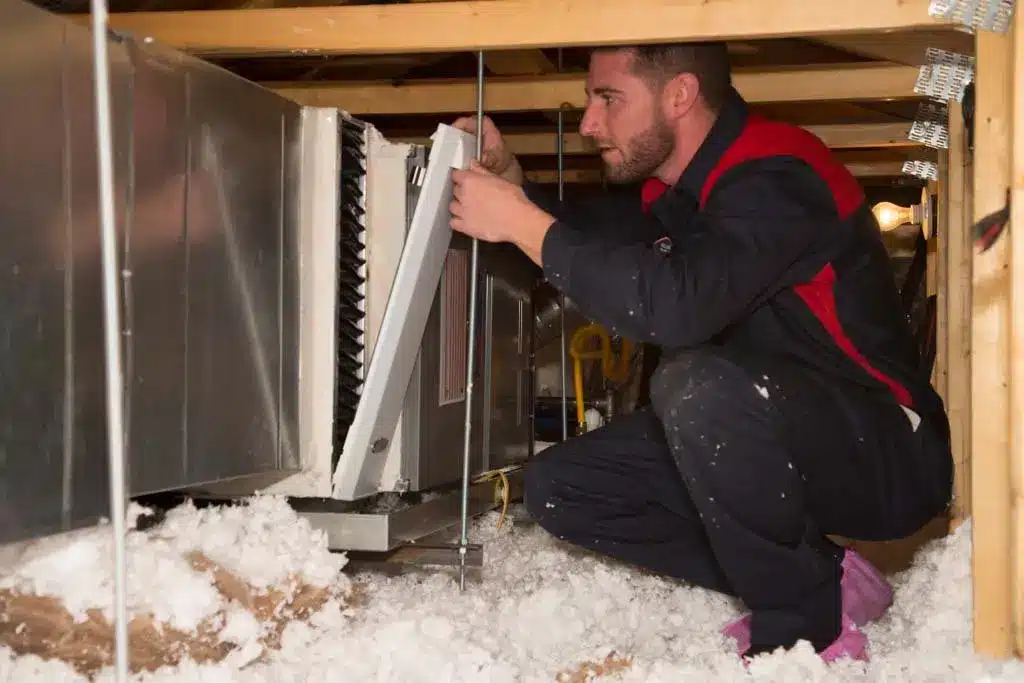 Benefits of Expert Green Valley AZ Duct Sealing
Whether it's from old age or from poor installation, your home's ductwork may start to develop some holes and leaks. If this is the case, it can cause huge issues for your home's comfort as well as the energy efficiency of your AC system. If you suspect that your home's ductwork is leaking, the Green Valley AZ duct sealing professionals at Goettl Good Guys of Tucson can help. Take a look below at some of the benefits of getting your home's ducts sealed.
What Are The Benefits of Duct Sealing?
While it might not seem like it, your homes ductwork gets a lot of wear and tear over the years carrying heated or cooled air through your home which can lead to it developing holes and cracks. Here are a few of the benefits to getting Green Valley AZ duct sealing:
Improved efficiency – If your ductwork has any holes or cracks in it, then it means cooled air moving through your ducts is getting leaked outside. This can be incredibly wasteful and causes your air conditioning system to have to work harder to make up for that lost air. Getting your home's ducts sealed could potentially improve the efficiency of your home and reduce your energy usage.
Improved comfort – If your home's ductwork is allowing cool air to leak outside, it likely means that you aren't getting enough cooling in your home, causing unnecessary discomfort for you and your loved ones.
Decreased air quality – While holes and cracks in your ductwork mean that air is leaking out, it also could mean that air from outside is getting into your home's ductwork. This could allow contaminants like pollen, dirt, dust to enter your home's air supply, which would decrease the air quality that you have in your home.
Signs You Need Green Valley AZ Duct Sealing Services
Because your ducts are installed in your ceiling or under your floor, it can be hard to tell if they are leaking. Here are a few signs to look for that could mean that your ducts are leaking:
Increase in energy usage – If you start to notice that your Green Valley home is using more energy without a corresponding increase in usage, it could mean that you have holes in your ductwork.
Noises – If you hear any noises coming from your ductwork, it could mean that your ducts are leaking.
For all of your Green Valley, AZ duct sealing needs, just call the specialists at Goettl Good Guys.
Testimonials
What Our Customers Say About Us