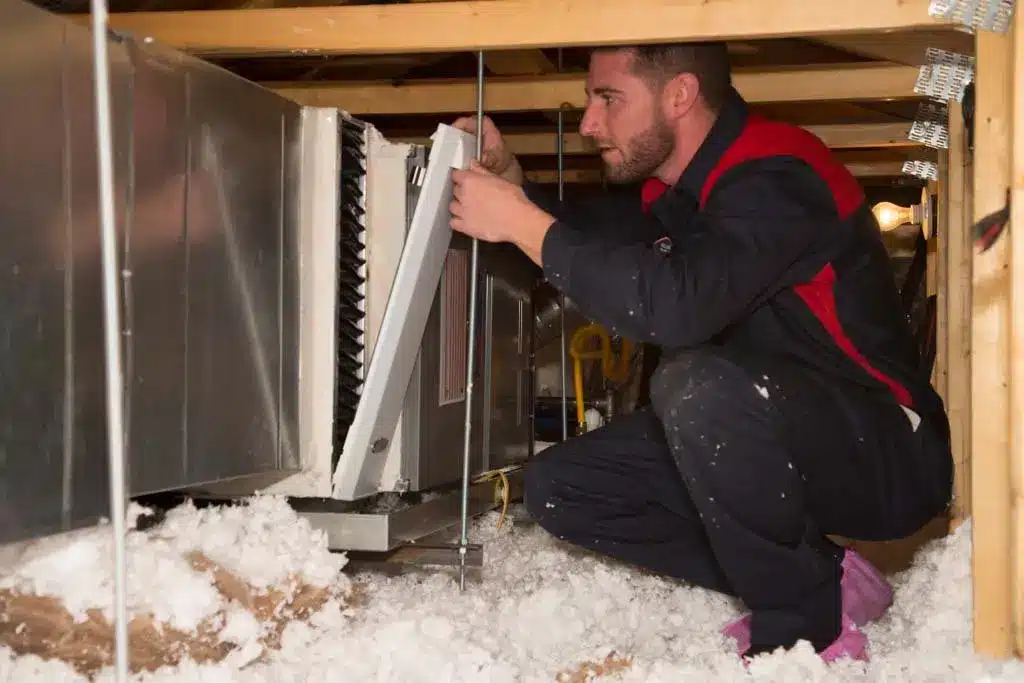 Air Conditioning Tip 4: Importance of Duct Maintenance
The ducts in your home carry all of the cooled air from your AC into your home. When you stop to think about that it makes sense why maintaining your ducts might be a good idea. Contact the Phoenix air conditioning experts at Goettl Good Guys for all your duct cleaning and duct maintenance. Here are a few of the reasons why getting your ducts maintained on a regular basis is probably a good idea.
Increase Air Conditioning Efficiency
We're all looking for ways to reduce the amount of energy that we use to cool our homes. Especially here in Arizona, making sure that our AC systems are working efficiently is a huge priority for many homeowners. Over time, your ducts can start to develop issues and problems including cracks, leaks, unnecessary bends and kinks. All of these things can greatly reduce the efficiency of your home's AC system. Contact the Phoenix, AZ air conditioning experts for all your duct maintenance. Finding those holes and sealing them up can offer huge efficiency increases and could reduce the amount of energy that you use to cool your home.
Why Indoor Air Quality Matters
The EPA estimates that poor indoor air quality is one of the top 5 leading threats to respiratory health. Because of that, making sure that your ducts are working well can go a long way to improving the quality of air in your home. When you call the Phoenix, AZ air conditioning technicians at Goettl for duct maintenance, we will make sure that there aren't any holes in your ductwork where outside contaminants could get in. This could help reduce the amount of dust, bacteria, mold and fungi that can get into your ductwork. It could also keep insects and rodents from climbing into your ducts.
Longer Duct Life
We often see ducts that have never been maintained and, because of that, need to be replaced. When you have the Phoenix, AZ air conditioning professionals from Goettl regularly inspecting your ducts we'll be able to find small problems and fix them before they cause bigger issues.
Call the Phoenix, AZ air conditioning specialists at Goettl Good Guys to set up a time for our experts to visit your home and perform a thorough duct maintenance inspection. Contact Goettl Good Guys today if you are in need of duct cleaning service in Phoenix, AZ.
Testimonials
What Our Customers Say About Us