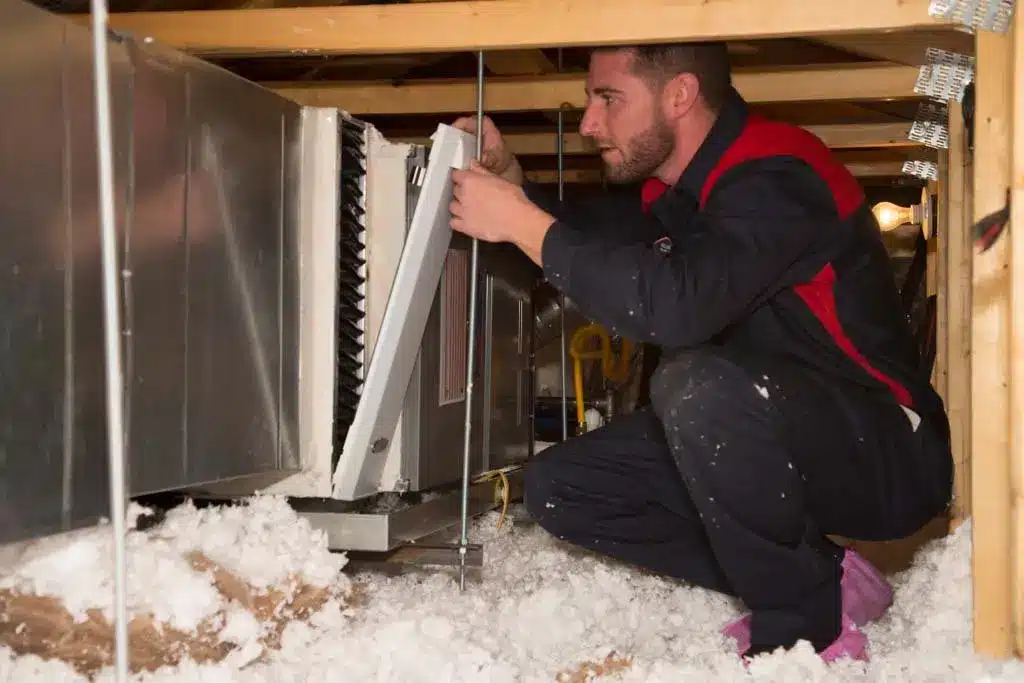 3 Benefits of Ductless Cooling Systems
If you're looking for a new air conditioning system with a lot of long-term benefits, a ductless cooling system may be right for you. Ductless cooling systems are a great option for homes that do not have any ductwork installed. Sometimes, ductwork installation can be difficult or impossible, and many homeowners choose window air conditioners to meet their cooling needs. However, these systems are noisy and inefficient, and ductless cooling systems have many benefits.
How Does It Work?
Ductless cooling uses a split system, as does central AC, but the indoor air handlers contain all of the components of an indoor evaporator unit to eliminate the need for ducts. During installation, a technician drills a small hole in the wall to connect the two units via a conduit that contains the refrigerant and drain lines. Each outside unit can usually accommodate up to four indoor units.
What Are the Benefits?
Limited Space: If you have a new room addition or an older home, you may not have the space to add ductwork to the home. The outdoor component of a ductless system is fairly compact, and the indoor handlers, while visible in the home, may be a much less intrusive option than installing bulky ductwork.
Zoned Cooling: Many homeowners can benefit from a zoned cooling system. Often, the members of your household have different temperature preferences. With a ductless system, each room or zone has its own thermostat, which means one family member can choose to raise the temperature of a room while the other family members enjoy cooler air elsewhere.
Low Energy Bills: Ductless cooling systems are often very energy efficient, and many have a significantly higher SEER (Seasonal Energy Efficiency Ratios) than some ducted systems. The lack of ductwork can also save you money, as a lot of energy is lost in the ducts of a central AC system. Zoned cooling may also save you money by giving you the option of shutting off the air conditioner in unoccupied areas of the home.
Call Goettl Phoenix for ductless cooling installation in Scottsdale.
Our experienced technicians can help you decide whether ductless cooling is right for your home and can also provide professional installation. Call us today!
Testimonials
What Our Customers Say About Us