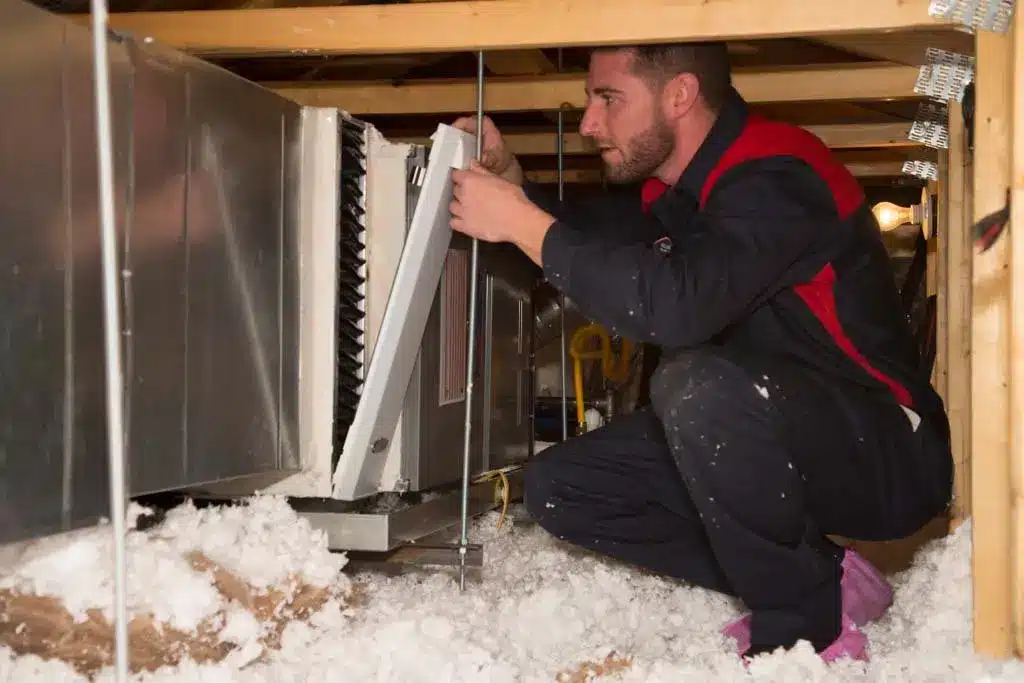 How Duct Sealing can Boost Energy Efficiency
Do you find yourself paying more than you would like to in order to keep your home comfortable throughout the year? If you have always faced high heating and cooling costs, then it is possible that your HVAC system is of a low efficiency or that it was not properly sized for your home at the time of its installation. However, if you have only recently noticed a climb in your heating and cooling costs, there could be a problem that has recently developed with your system. One such issue may be air leaks or poor connections in your ductwork. Fortunately for your, the Scottsdale energy efficiency service technicians at Goettl Good Guys Air Conditioning are never more than a phone call away. We offer a number of services which can seriously boost energy efficiency in your home, including professional duct sealing.
A large number of homeowners throughout the area still depend on ducted forced air distribution systems in order to distribute heated and cooled air throughout their homes. There is nothing inherently wrong with this method, of course. Ductwork is actually a very effective means by which to do so. The problem is that ductwork can degrade over time, developing leaks and suffering from loose connections. Because so much of our ductwork is hidden from view, these problems are often compounded by the fact that they are not discovered for some time. If you believe that your HVAC system is not functioning as efficiently as possible, duct sealing may be the solution you're looking for.
Professional duct sealing can boost energy efficiency by reducing air loss due to leaky ductwork and poor connections. If you think that you can just slap duct tape on your ducts in order to achieve these same results, think again. Only professional technicians can pinpoint the source of the problem accurately and resolve it entirely.
Keeping air in your ductwork, where it belongs, isn't the only way in which duct sealing can boost energy efficiency, though. Because leaky ductwork can allow airborne pollutants into the system, those pollutants can build up on vital heating and cooling components. This can impede the operation of your heating and cooling systems, dragging down efficiency and driving up energy costs.
By scheduling professional duct sealing in Scottsdale with Goettl Good Guys Air Conditioning, you can avoid such undesirable situations.
Testimonials
What Our Customers Say About Us