Tucson Air Conditioning Services
Tucson residents need reliable, high-quality air conditioning, especially during scorching summer months with temperatures reaching over 100 degrees. Goettl's expert AC technicians offer comprehensive repair services to keep our local customers cool and comfortable 24/7.
Hours: 24/7
Trusted Air Conditioning Services in Tucson, AZ  
Since 1939, we've been Southwest's trusted full-service HVAC and plumbing company, providing our Tucson customers with clean, comfortable air for their homes and businesses. We make it our mission to do things the right way, not the easy way®, which is why our services also come with customized financing options, fully-stocked trucks, and cutting-edge technology.
As local Tucson residents ourselves, you can trust the experts at Goettl to deliver solutions that cater to our city. From Oro Valley and Marana to South Tucson, our experts are here to help you with unwavering AC support for our community.
New Air Conditioning Installation  
Got a new AC unit? Celebrate with us! Our licensed technicians provide timely, professional installation services, taking care of everything for you. From the evaluation to the actual installation, we offer complete, personalized support.

Rest assured, each installation is backed by our exclusive Digital Duncan® technology which measures your system's performance against the manufacturer standards, providing technicians with a full breakdown and real-time support for proper installation every single time .

Learn more about our air conditioning installation service.
 Air Conditioning Replacement Services
Finding AC unit replacement services near you is easy with our local Tucson technicians. With over 80 years of providing prompt, professional service to Arizona, our team has the experience you can trust. Whether you want to replace an older unit with the same model or upgrade to a more energy-efficient one with better features, we've got you covered.

We offer personalized replacement options that suit your home's unique needs. We offer top-of-the-line AC units, and every installation comes with our Picture Perfect Installation® guarantee, keeping our Tucson customers cool and comfortable all year round.
Air Conditioning Maintenance 
At Goettl, we're here to help you save money and time with exclusive AC maintenance services that identify issues before they turn into emergency breakdowns. That's why we developed Rejuuuvenation®.

Our exclusive Rejuuuvenation service goes beyond a basic maintenance check with six critical steps that helps our team identify any potential areas for concern.

Our Sadie Certified® technicians will not only restore your AC unit back to factory specifications, but also conduct a thorough evaluation process, that includes: Duct Connection Inspections, Refrigerant Level Checks, Air Filtration Evaluations, Electrical Connection Checks, Accurate Airflow Assurance, And Exterior Condenser Coil Cleaning.
24/7 Emergency AC Service  
Reliable Service 24/7

At Goettl, we understand the inconvenience of a broken AC unit. That's why our emergency air conditioning services are available 24/7 for our Tucson customers. Our expert HVAC technicians can provide quick, comprehensive assistance, ensuring your comfort and safety are restored in no time.

Whether it's a small repair or a larger replacement, our team is on-call round-the-clock to assist you. As your trusted total home comfort solution providers in the Southwest, we treat our customers like family, delivering exceptional AC repair services at any time or place.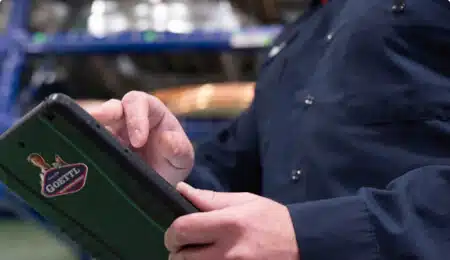 Goettl's Exclusive Rejuuuvenation® for Tucson
Our Goettl Rejuuuvenation® is more than your basic tune-up! We perform a number of safety and service inspections, plus six critical checks to help identify any issues before they become serious problems.
Contact the Experts at Goettl Today
Tucson's Trusted Air Conditioning Company Since 1939
Trust the experts at Goettl to take care of your home's AC unit in every situation. Whether you're looking for a quick repair or a full installation, we'll take care of each and every job like it's our own—no temporary fixes, no false promises. What you see is what you get with us and that's how we like it.
Our AC technicians work directly with you for every service, big or small, ensuring you feel confident in your choice. Leave all air conditioning repairs, replacements, Rejuuuvenation®, and installations to us, and enjoy your life and home the way you deserve.