Reno Air Conditioning Services
With temperatures often reaching the high-90s in Reno, you can always trust Goettl for timely and budget-friendly repairs.
Hours: 24/7
Complete Air Conditioning Services in Reno, NV  
At Goettl, we know how important it is to have dependable, high-quality air conditioning, especially in sunny Reno!

Reno, known as the "Biggest Little City in the World," holds a special place in our hearts. Goettl's local team offers a wide range of trusted AC services for Reno residents. With over 80 years of experience, we understand Northern Nevada's climate and work hard to keep your home systems optimal. As the Southwest's preferred HVAC and plumbing company, we deliver perfection, efficiency, and compassion consistently.
New Air Conditioning Installation  
Need help with your new air conditioning unit? Count on Goettl's 85+ years of experience installing AC units in homes of all sizes.

From evaluation to installation and maintenance, we prioritize quality. Our mission is to boost your confidence in your home through expert AC installation done right the first time.

Learn more about our air conditioning installation service.
 Air Conditioning Replacement Services
In Reno, Goettl's technicians are here to provide you with fresh air by offering upgraded AC units for your home. Whether you need a replacement for an older unit or want to upgrade to a better model, our exceptional AC replacement services are reliable.

We're transparent; our approachable HVAC technicians work closely with you, offering solutions tailored to your needs. Using advanced technology and high-quality AC units, we keep Renoites cool year-round through our air conditioning replacement service..
Air Conditioning Maintenance 
At Goettl, we're here to ensure that your AC unit is not only installed correctly but working at its prime for years to come.

Air conditioning units, like any investment, need maintenance. Just like a car, regular AC maintenance helps your unit last and prevents sudden breakdowns. Our Rejuuuvenation® service is designed for this.

Goettl offers a comprehensive six-step AC Rejuuuvenation® service. It includes a full check, electrical inspection, and thorough cleaning to extend your unit's life, as well as Moving parts lubrication, Thermostat setting inspection, Electrical connection cleaning and tightening, Drainage assembly inspection for condensation, Comprehensive refrigerant level check, Blower clean and adjustment, Voltage test, System control check, and more.
24/7 Emergency AC Service  
Reliable Service 24/7

At Goettl, we know how tough it is to be without AC in the hot Reno desert. It's not just uncomfortable, it's also a safety concern. That's why we're available 24/7 to help you, anytime.

As the top choice for total home comfort in the Southwest, we treat you like family. We deliver exceptional customer service and AC repairs regardless of when or where you need it.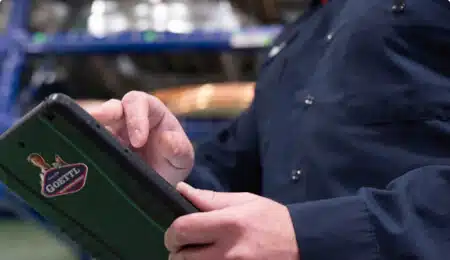 Goettl's Exclusive Rejuuuvenation® for Reno, NV
Our Goettl Rejuuuvenation® is more than your basic tune-up! We perform a number of safety and service inspections, plus six critical checks to help identify any issues before they become serious problems.
Contact the Experts at Goettl Today
Reno's Trusted Air Conditioning Company Since 1939
Rely on Goettl's experts for your air conditioning needs, done right—no short-term solutions or empty pledges. What you see is what you get with us..
Our AC technicians work closely with you, offering solutions you can trust. Let us handle the finicky AC repairs so you can enjoy life and your home fully.
We do things the right way, not the easy way.®