Las Vegas Air Conditioning Services
In the dry Nevada heat, having dependable, high-quality air conditioning is crucial. Trust the experts at Goettl to keep you and your home cool and comfortable.
Hours: 24/7
Trusted Air Conditioning Services in Las Vegas, NV
The expert Las Vegas Goettl team is here to provide you with trusted AC support. We offer a range of HVAC services, including comprehensive air conditioning repair, maintenance, replacement, and installation options.

To keep Sin City thriving, vibrant, and comfortable, proper air conditioning is a must. Being Las Vegas residents, we offer top-notch AC services that our community has trusted for over 80 years. With over 100+ years of combined technician experience, we efficiently handle all repairs, replacements, maintenance, and installations.
New Air Conditioning Installation  
Welcome a new season with a fresh air conditioning unit installed by Goettl's expert team. Our Las Vegas technicians collaborate directly with you to achieve your home needs.

From evaluation to installation and ongoing maintenance, we prioritize quality over convenience. Our goal is to give you renewed confidence in your home's durability and efficiency through expert AC installation done right the first time.

Learn more about our air conditioning installation service.
 Air Conditioning Replacement Services
To enjoy the cool, crisp air you desire, it might be time to replace your old AC unit—especially if it's been around for over 15 years. Whether you want to swap an older unit with the same model or upgrade to one with better features, trust our reliable and timely AC replacement services.

At Goettl, we're transparent. Our caring HVAC technicians collaborate directly with you, offering expert guidance tailored to your home's needs. With advanced technology and top-tier AC units, we keep Las Vegas residents cool throughout the year.
Air Conditioning Maintenance 
At Goettl, we believe in good planning and preparation—starting with proper maintenance care. With over 80 years of experience delivering trusted HVAC solutions, we know a few things about how to keep an air conditioning unit working at its best. That's why we developed our exclusive Rejuuuvenation® maintenance service that goes beyond the regular, basic examinations.

With each AC maintenance service, you'll get a full mechanical check, electrical inspection, and comprehensive cleaning to extend the life of your unit. Including: Moving parts lubrication, Thermostat setting inspection, Electrical connection cleaning and tightening, Drainage assembly inspection for condensation, Comprehensive refrigerant level check, Blower clean and adjustment, Voltage test, System control check, and more!  
24/7 Emergency AC Service  
Reliable Service 24/7

Don't be stuck without working AC—especially during scorching Las Vegas months! For prompt, reliable air conditioning repair, reach out to local Vegas technicians at Goettl. Our expert HVAC team offers swift, comprehensive help for your unit, getting you back to normal swiftly.

We know how crucial it is to fix a malfunctioning system quickly. That's why we're available 24/7 to help you anytime, day or night. As the Southwest's preferred home comfort solution, we treat you like family, delivering exceptional customer service and AC repairs, regardless of when or where.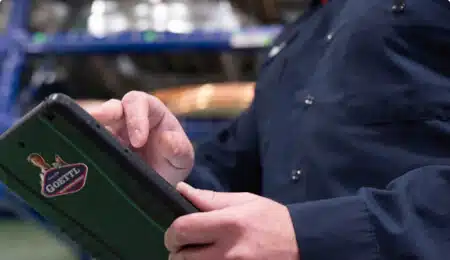 Goettl's Exclusive Rejuuuvenation® for Las Vegas
Our Goettl Rejuuuvenation® is more than your basic tune-up! We perform a number of safety and service inspections, plus six critical checks to help identify any issues before they become serious problems.
Contact the Experts at Goettl Today
Las Vegas' Trusted Air Conditioning Company Since 1939
Trust the experts at Goettl to cool or heat your home the right way—no temporary fixes, no false promises. What you see is what you get with us and that's how we like it.
Our AC technicians will work directly with you for each service, small or large, and provide you with a solution that you feel good about choosing. Leave the temperamental air conditioning repairs to us and enjoy your life and home, the way you deserve.