Corona Air Conditioning Services
From the majestic San Gabriel mountains to the cozy family homes in the Inland Empire, our dedication to delivering reliable air conditioning services to Corona residents is unmatched.
Hours: 24/7
Expert Air Conditioning Services in Corona, CA
At Goettl, we understand Southern California's increasing temperatures deeply, and our team of expert technicians is ready to assist with full-service AC repairs you can rely on. With over 80 years of experience, we've consistently fulfilled our promise of delivering comfortable, clean air to every home in Corona, California.
New Air Conditioning Installation  
Whether you're celebrating a new home or aiming to upgrade your AC unit, we have you covered with new air conditioning installation services.

We handle everything from evaluation to installation and ongoing maintenance. Our approach is thorough, ensuring expert AC installation that's done right from the start.
 Air Conditioning Replacement Services
When you're ready to upgrade your air conditioner, we're here for you! Knowing how hot Corona can be, our friendly HVAC technicians work fast to keep you cooler, quicker.

Let us know what you need replaced, and we'll find the right solution.

Whether you want to replace an older unit with the same model or upgrade to one with better features, trust our exceptional and timely AC replacement services. With cutting-edge technology and premium AC units, we keep Corona residents cool all year round with our extensive air conditioning replacement options.
Air Conditioning Maintenance 
Goettl's Exclusive Rejuuuvenation®

Just like you tune your car, why not your AC unit? Begin maintaining your AC today with our Rejuuuvenation® service. It's better than a basic tune-up and is designed to prevent breakdowns.

Our six-step AC Rejuuuvenation® service ensures a thorough mechanical check, electrical inspection, and thorough cleaning. Extend your unit's lifespan while saving you money, time, and stress.
24/7 Emergency AC Service  
Reliable Service 24/7

At Goettl, we remove the stress from home system concerns. Explore Corona's attractions, like the Historic Civic Center theater or Grand Boulevard Historic District, without worrying about your AC failing.

During a summer heat wave, we grasp the urgency of repairing a damaged AC system quickly. That's why our team is accessible 24/7, offering assistance anytime. As Southern California's reliable home comfort provider, we treat our customers like family, delivering the same exceptional AC repair service that we have for over 80 years.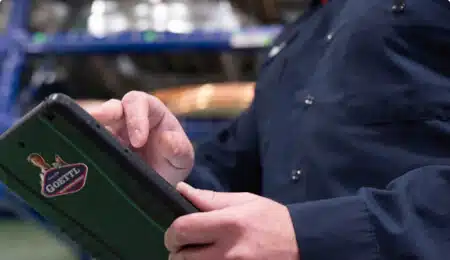 Goettl's Exclusive Rejuuuvenation® for Corona, CA
Our Goettl Rejuuuvenation® is more than your basic tune-up! We perform a number of safety and service inspections, plus six critical checks to help identify any issues before they become serious problems.
Contact the Experts at Goettl Today
Corona's Favorite Air Conditioning Company Since 1939
Trust the experts at Goettl to repair your AC unit the right way—no temporary fixes, no false promises. What you see is what you get with us and that's how we prefer it.  
Our expert air conditioning technicians will work directly with you for each service, small or large, and provide you with a solution that you feel good about choosing. Let us tackle the finicky AC repairs while you enjoy life and home as you deserve.
After all, we do things the right way, not the easy way.®