Austin Air Conditioning Services
Stay cool in hot Austin with reliable, high-quality air conditioning! With over 80 years of experience, we are committed to delivering on our promise of clean and comfortable air for every home.
Hours: 24/7
Premium Air Conditioning Services in Austin, TX
Austinites know that the humid heat during those Texan summers can be unbearable. While the city's beautiful lakes and rivers do offer some relief, staying comfortable can be a challenge.
That's where Goettl steps in. With decades of experience, we're on a mission to "Keep Austin Cool." From Covert Park to St. Edwards University, we've got Austin covered with efficient, professional AC repair, maintenance, and replacement services.
New Air Conditioning Installation  
Celebrate a new home with a high-quality air conditioning unit, installed by our Austin AC technicians. From the evaluation to the installation and routine maintenance care, our teams do things the right way, not the easy way.® Our mission is to provide you with a newfound confidence in your home's longevity and effectiveness, by delivering expert AC installation services that are done right the first time.

Learn more about our air conditioning installation service.
 Air Conditioning Replacement Services
Get ready to breathe crisp, fresh air with a top-notch AC unit replacement for your Austin home. Whether you need an upgrade or a direct replacement, our exceptional and timely AC replacement services are reliable.

Our Sadie Certified® technicians will work with you directly, offering solutions that suit your home's needs. With cutting-edge technology and premium AC units, we keep Austinites cool all year round. Trust our air conditioning replacement service for ultimate comfort.
Air Conditioning Maintenance 
Goettl's Exclusive Rejuuuvenation® for Austin, Texas 
At Goettl, we go beyond the regular AC tune-up that the other guys do. With our exclusive Rejuuuvenation® service, we perform six critical checks of your unit and other essential maintenance inspections.

Unexpected breakdowns and leaks can be a hassle, but with Goettl's comprehensive AC Rejuuuvenation® our technicians work to fix the problem today, saving you time, money, and stress.
24/7 Emergency AC Service  
Reliable Service 24/7

Stay cool during the sweltering Austin months with Goettl's immediate and reliable air conditioning repair service. Our expert HVAC technicians are available 24/7 to deliver emergency assistance to your unit. We treat our customers like family and provide exceptional customer service, no matter the time or place. Don't get stuck without cold air—contact us for dependable AC repairs you can trust.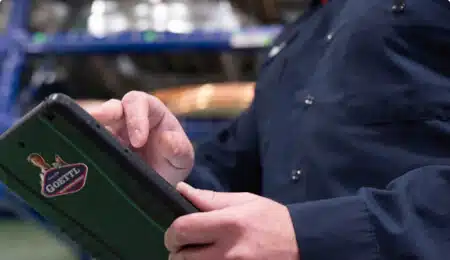 Goettl's Exclusive Rejuuuvenation® for Austin
Our Goettl Rejuuuvenation® is more than your basic tune-up! We perform a number of safety and service inspections, plus six critical checks to help identify any issues before they become serious problems.
Contact the Experts at Goettl Today
Austin's Trusted Air Conditioning, Heating, and Plumbing Experts
Trust the experts at Goettl to cool or heat your home the right way—no temporary fixes, no false promises. What you see is what you get with us and that's how we like it.
Our AC technicians will work directly with you for each service, small or large, and provide you with a solution that you feel good about choosing. Leave the temperamental air conditioning repairs to us and enjoy your life and home, the way you deserve.