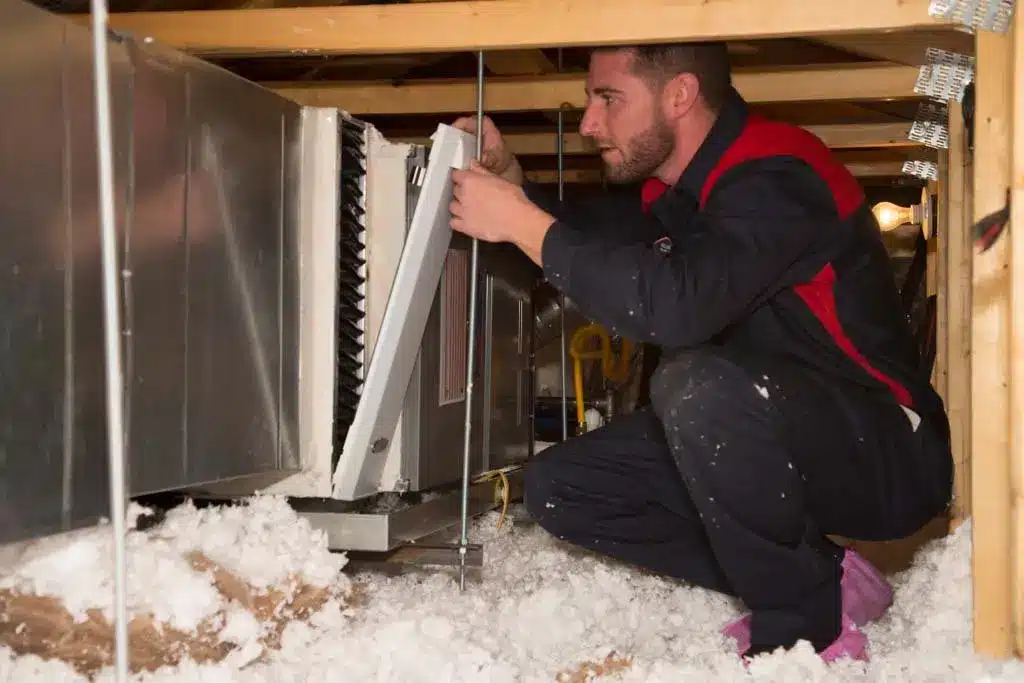 Why Hire Someone to Clean My Ductwork?
When you think of keeping your home clean, you probably are not thinking about the cleanliness within your air ducts. Perhaps you should be, though. If your air ducts are dirty within, you may actually fall victim to a number of different problems.
Fortunately for you, the duct cleaning professionals on our staff are never more than a phone call away. Dial our number to ensure that your duct cleaning in Tucson, AZ is of the highest caliber. We are happy to answer any questions that you may have.
Why Is Duct Cleaning Important?
Let us be the first to tell you that not everyone is going to need their ducts cleaned, and that there is no set schedule as to when ducts must be cleaned. If someone is telling you otherwise, they may just be trying to make a quick buck. That being said, duct cleaning can be hugely beneficial for those homeowners with ducts that really need it.
When pollutants build up in your ductwork, it only stands to reason that they will be distributed throughout your home via those air ducts. This can lead to serious problems with your indoor air quality, and can leave members of your household suffering from allergy and asthma flare ups.
It is also important to keep in mind that dirty ductwork can restrict airflow in your HVAC system, as those pollutants clog up your air filter. They can also build up on sensitive components within your system, further impeding its operation. That can leave you paying more than you should have to for a heating or cooling performance weaker than you deserve.
If you notice a decline in indoor air quality, if you have had issues with pest infestations in your home, or if you just think it's time that your air ducts were cleaned by a professional, give us a call. We can certainly help you to determine if your air ducts will benefit from the service.
You can trust Goettl Air Conditioning with your duct cleaning needs.
Testimonials
What Our Customers Say About Us