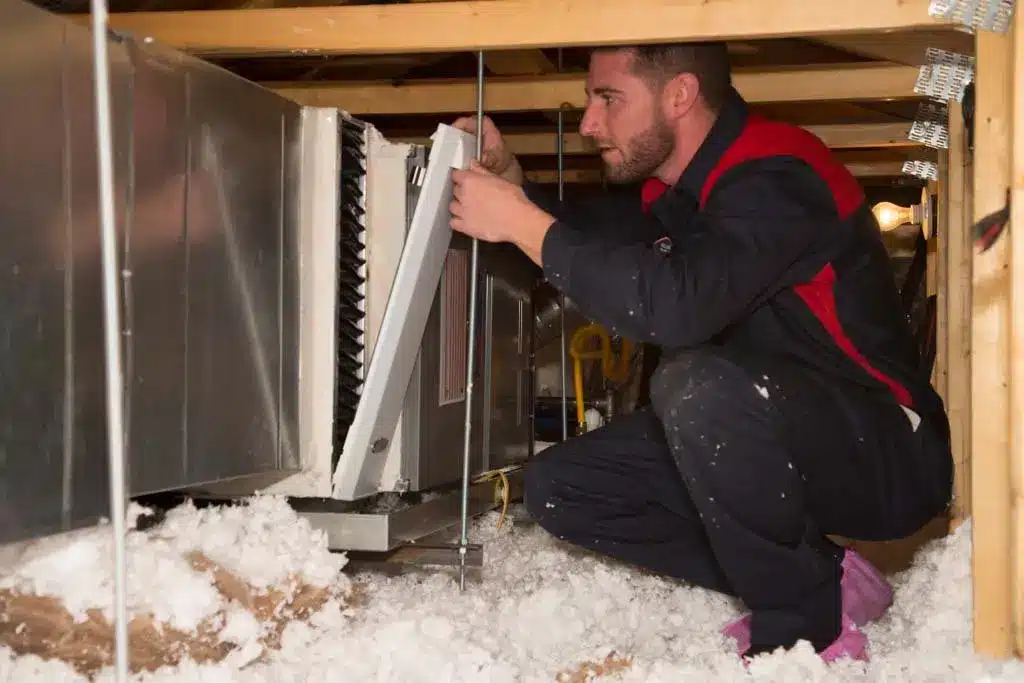 Should I Clean My AC Ducts This Year?
For many areas in the country, the start of the summer season and the heat that it brings with it is still off in the distance. Here in Arizona, though, we're already seeing temperatures reach into the nineties. You are no doubt already running your air conditioner at least semi-regularly. If so, we hope that you remember to have your system tuned up before throwing it back into regular use. Failure to do so can result in serious operational problems with your system, and the risk of potentially costly repair needs.
While you should have your system tuned up annually, you may also want to consider having your air ducts cleaned this summer. This is not a service that you'll require every year, and it is not one that every homeowner is necessarily going to need. In certain situations, though, professional duct cleaning in Phoenix, AZ can prove to be beneficial. Consider the following information, and remember that you can count on our technicians for all of your indoor air quality service needs.
Why Clean Ductwork?
As we mentioned above, duct cleaning is not an annual maintenance task. Having your system tuned up annually is a must, but routine maintenance does not include duct cleaning. If you have any reason to suspect that your ductwork may be dirty, though, and that this condition is negatively affecting your health or your comfort, or even your HVAC system itself, then scheduling duct cleaning is a good idea.
There are a few reasons to definitely clean your air ducts. If, for instance, you've had issues with pests and vermin setting up shop in your ductwork, then having it cleaned out after the issue has been resolved is definitely a good idea. If a simple visual inspection of the interior of your air ducts reveals a considerable buildup of pollutants, then duct cleaning is probably recommended. Just having some dust on your air vents, on the other hand, won't necessitate the thorough cleaning of your ductwork system.
What Are the Benefits of Duct Cleaning?
There is still some speculation in the field on what the actual benefits of duct cleaning are. This is why it is not a regular annual practice. In those situations in which pollutant buildup is a clear issue within the ducts, though, there are a few benefits to consider. If your air ducts are clogged up with pollutants, it is possible for those pollutants to work free from the surfaces in your ducts and to be distributed throughout your home. It is also possible for these pollutants to build up on components such as your coils, which can impede system operation and drive down energy efficiency.
Duct cleaning is not the type of job that you can do on your own. You need a trained professional to assess the situation in order to decide if duct cleaning is the right course of action. If so, you want to ensure that the right tools, including brushes, agitators, and vacuum equipment, are used. We'll guarantee that this is the case.
Schedule your duct cleaning with the pros here at Goettl Air Conditioning.
Testimonials
What Our Customers Say About Us