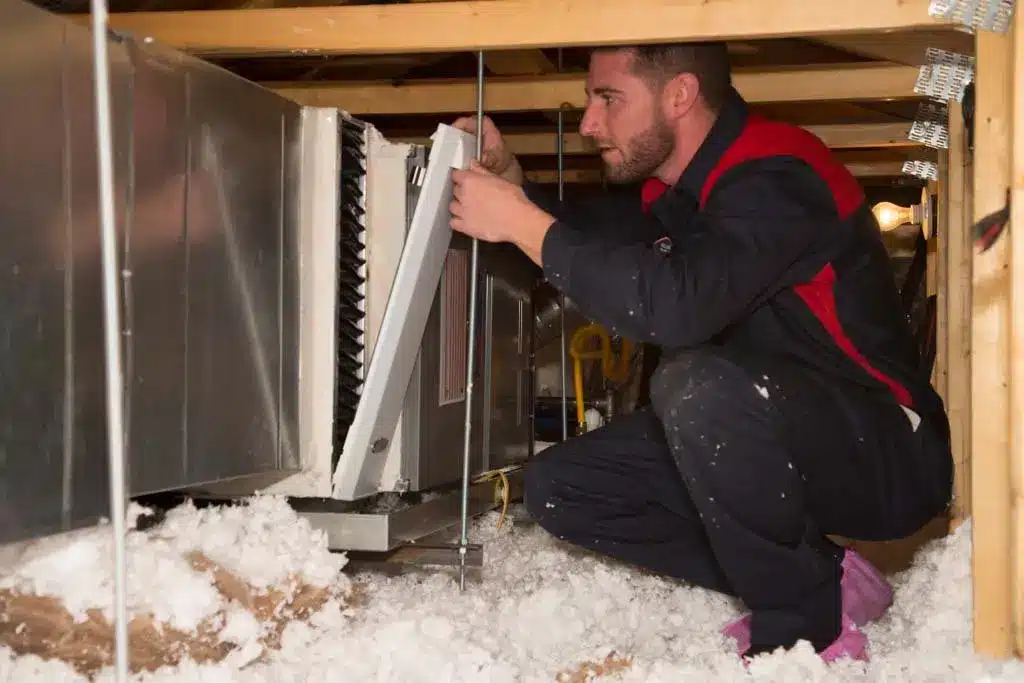 How Duct Leaks Can Lead to Heating Repair
The ducts in your home essentially have two very important jobs: transporting the air from inside of your house to the heating and air conditioning unit and bringing the newly conditioned or heated air into your home. So a well-designed duct system is vital to the operation of any forced-air heating system such as a furnace or heat pump.
A good installer will design the ducts in such a way that it will be difficult for them to develop leaks and cracks, yet a majority of homes in the U.S. still have a problem with leaky ducts.
Ductwork Holes
Many homes have at least a small hole somewhere in the ductwork, but this may seem like no big deal to some. However, when your heating system generates warm air and some of that leaks into an unconditioned attic or crawlspace, it can mean a lot of trouble for your heating system. It may surprise you to learn that duct leaks can cause components of a furnace or heat pump to break down, leading to the need for heating repair.
Duct Leaks
Duct leaks can be difficult for the average homeowner to detect. A leak is often located well in the duct system, away from your sight, but your heating system still suffers. As heat escapes through small leaks and cracks, the air that finally arrives at the vents is slightly cooler, and there's less of it. This means it will take your home a long time to finally reach the proper temperature, which means your unit will have to run for a lot longer. This can cost you more in utilities, and overwork the parts of your system.
Suddenly, the components of your heater have to work overtime to raise the temperature as needed. The fan motors may begin to fail, the heat pump compressor may begin to stutter, or the controls of a furnace may give out. So how can you avoid this possibility?
Goettl Good Guys Air Conditioning offers blower door testing and duct inspection to help determine whether there are leaks that require immediate repair. For duct sealing, home efficiency testing, or heating repair in Tempe, AZ, call our skilled team today.
Testimonials
What Our Customers Say About Us