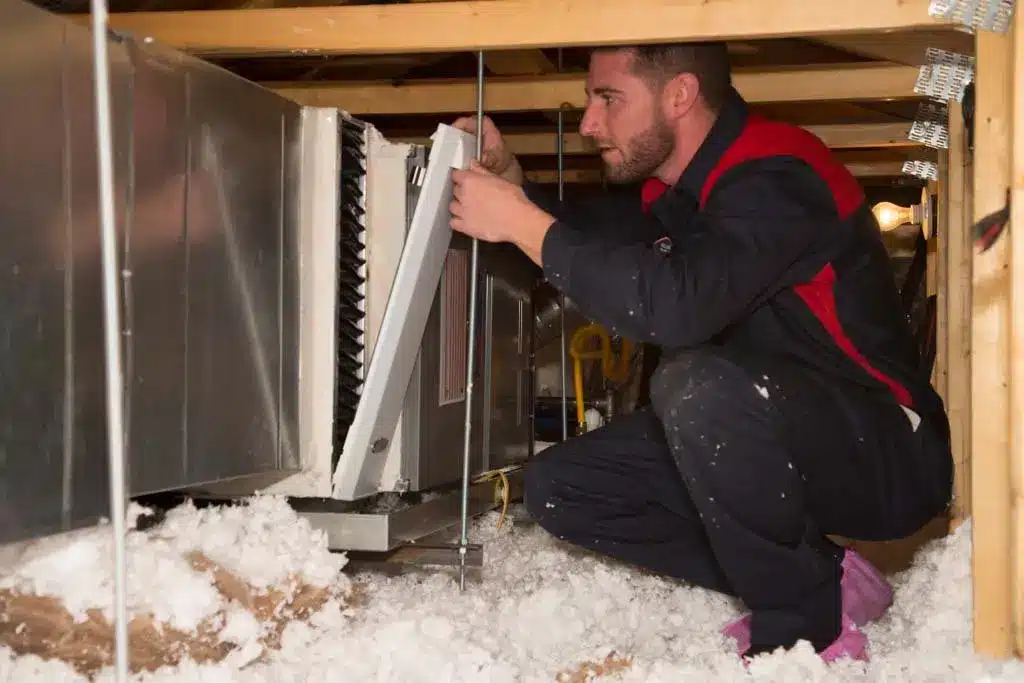 Whole-House Cooling Does Not Require Ductwork
Because we live in such a hot climate, whole-house cooling systems are ubiquitous in our area. While the traditional split central air conditioner is certainly a highly popular cooling option, it is not the only option that you should consider—nor is it inherently the best option for every home. Did you know, for instance, that you can enjoy the convenience and comfort of whole-house cooling without ductwork? Ductless mini splits make it possible.
Now, ductless systems are capable of offering homeowners many benefits that other systems cannot duplicate. The only way that you are going to get the best quality performance possible from your ductless mini split, however, is by scheduling professional ductless AC services in Phoenix, AZ. Just give Goettl Air Conditioning Phoenix a call. With our ductless system services, you'll be able to reap the full benefits that these unique HVAC systems have to offer.
What Sets the Ductless Mini Split Apart?
While they have long been popular in commercial properties and in homes internationally, the ductless mini split has now become a bona fide hit among US homeowners. Why is this the case? Well, people caught on to the ways in which the system's design and operation can benefit them.
A ductless mini split forgoes the use of air ducts entirely, opting instead for individual blower units mounted on walls throughout the house. These units house their own coils and are controlled independently of one another. They connect to an outdoor unit via simple conduits that house their power, refrigerant, and any necessary drainage lines.
The ductless mini split excels in terms of efficiency, as the system is also a heat pump. By eliminating the ductwork traditional central ACs use, the risk of energy loss via duct leaks is also eliminated. The system uses the heat transfer process to heat homes with great efficiency during the winter season, and you can maintain different temperatures in different areas of the house with ease.
Ductless mini splits are also great for installation in homes without ductwork already in place. Just because the system is convenient to install does not mean that it is easy to install, of course, and professional ductless AC installation, maintenance, and repairs are an absolute must. Never allow anyone other than a trained professional to service your system.
Let Us Handle Your Ductless AC Services
If you think that going ductless might be the right option for your home, then now is the time to act. The weather is not getting any cooler anytime soon, and you want to have your new air conditioner installed and up and running before the hottest time of the year does arrive. We'll make sure your blowers are ideally situated throughout your home, and we'll guarantee that your system has the capabilities it needs in order to both heat and cool your home reliably. Start living in the comfort that you need with the efficiency and convenience you deserve.
G-O-E-T-T-L it'll keep you cool but it's hard to spell.
Testimonials
What Our Customers Say About Us